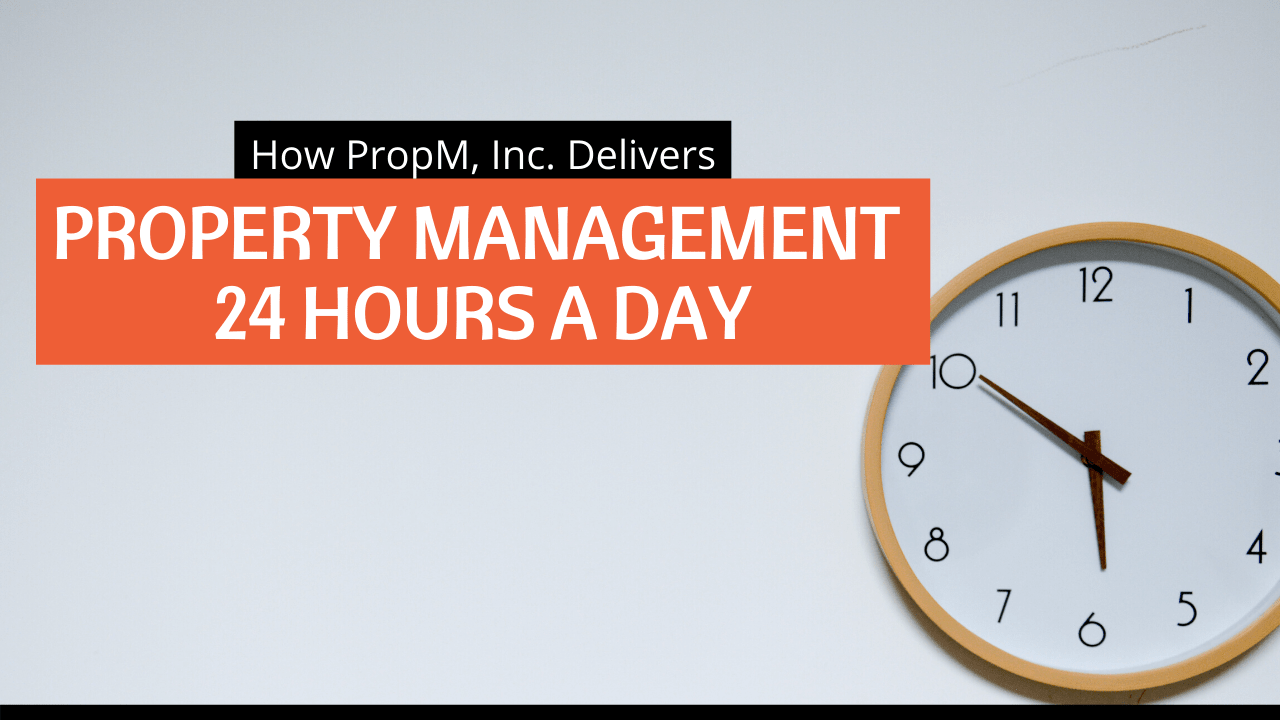 If you've been following our discussions on how we provide Total Service to our owners and tenants, you know that PropM, Inc. envisions a new standard of property management in the Portland metropolitan area. We have implemented a structure and a system that allows each of our talented professionals to dedicate themselves to one specific area of property management, whether it's leasing or marketing or maintenance or accounting.
That's only the start. We also make sure that someone is available to you 24 hours a day and 365 days a year. That's around-the-clock service, and it's hard to find.
Today, we're spending some time on what the means to you and your tenants, and why it's important when you own one investment property or an entire portfolio of rental homes. Our job is to make your Portland rental experience better. We take it seriously.
Offices are Open 12 Hours a Day
The physical office has changed as we continue to recover from the COVID-19 pandemic. There's less of a need to visit places and high-touch environments. Luckily, we are prepared and available at PropM, Inc., even as in-person meetings are less necessary.
Our digital offices are open 12 hours a day. We've come up with a unique way to manage this accessibility and responsiveness. While our market is in Portland, we have a second office that just opened up in the sunny state of Florida. This means we're covering every time zone in the country. While working at 5:00 a.m. might seem like a lot to ask our Portland staff, the Florida team is already available, because it's 8:00 a.m. there. At the end of the day, an investor in New York can make a phone call to our team at 7:30 p.m. because it's only 4:30 p.m. here in Portland.
This gives us a full 12 hours of support and solutions. We know that not every situation occurs between the hours of 9:00 a.m. and 5:00 p.m. We know that you might need help even if it's snowing outside or it happens to be late on a Friday. You don't have to worry; our office is open more hours than most Portland property management companies, and we're committed to staying here for you.
We are available seven days a week and 365 days a year.
Phones Are Answered 24 Hours a Day
We are always prepared for emergencies. Whether that emergency is a leak at your property, a fire in the neighborhood, or even a global pandemic that is making on-time rental payments difficult for a large selection of your residents, we have a plan in place.
Not only are we answering phones live and in-person from coast to coast, we are also able to take any emergency calls 24 hours a day. When we place your tenants and discuss the lease responsibilities and the move-in requirements, we make sure they are aware of the protocols we have established for emergencies. They'll know who to call and how to get in touch. They'll have access to our 24-hour emergency line, and they will have plenty of peace of mind when it comes to handling a crisis at your investment property.
Local management is better management when unexpected things happen. You'll want a Portland property management partner that can respond immediately and effectively. With our departmental approach to managing your investment, the response to any emergency needs will be swift and strategic. Instead of looking for your one property manager who handles everything, the professional we contact will be an expert on whatever you need, whether it's accounting-related or an emergency repair that's needed in the middle of the night.
Our team is prepared and preventative. This is important because the world seems more and more uncertain with every passing day. You want to know that your Portland rental property and the residents living there are safe and protected. To really get the peace of mind you need, it's important to have a management team that's available 24 hours a day. The tree that may crash through your roof doesn't care that it's 4:00 a.m. on a Saturday.
Technology Enables Portland Property Management Efficiency
How can we stay open and be available 24 hours a day?
There are a few reasons we're able to do this. It starts with our investment in technology.
We understand the importance of technology in good property management. It shows up in our leasing and marketing process as well as our ability to document every maintenance request and handle lease renewals and inspections.
We rely on technology to continue working hard for our tenants and owners, even during a pandemic and even when the economic stability of many people begins to slip. Our systems are designed to keep us connected to owners, tenants, vendors, and the community. It also gives us direct access to some of the best resources and tools in the property management industry. We know about changing laws and we stay up to date on new real estate trends in the local Portland metropolitan area and across the country.
PropM, Inc. would not be able to serve you 24 hours a day without innovative technology. We would not be able to show your properties during a pandemic, and we would not be able to provide accurate, detailed, and transparent accounting statements and documentation. We can do all of these things because our technology enables it.
While we're quick to adopt the latest and fastest systems online, we know that personal communication and specific discussions are often necessary. We're available for those, too. Our commitment to 24-hour property management is parallel to our commitment to personalized customer service and customized management plans. Relationships matter to us, and those relationships are supported and enhanced by our technology and our digital capability.
This technology also keeps us flexible and adaptable. When in-person showings and open houses became impossible, a lot of Portland property managers were left wondering what to do and how to rent homes. For us, the transition was easy. We were able to help prospective tenants see properties safely and on their own time.
Technology makes a difference, especially when it's used by smart, experienced property managers.
Serving Local and Out of State Portland Investment Property Owners
There's another reason that 24-hour availability is so important when it comes to effective Portland property management. That's the fact that a lot of our investors and owners are not local to the Portland metropolitan area. They are located throughout the country and even across the world.
This makes access to their management team and their information more important than ever. There are going to be different time zones involved, and long-distance telephone calls probably won't be terribly convenient. Having a trustworthy online portal where they can find the information they need is critical. They need to be able to log on regardless of the time and their particular spot on the planet.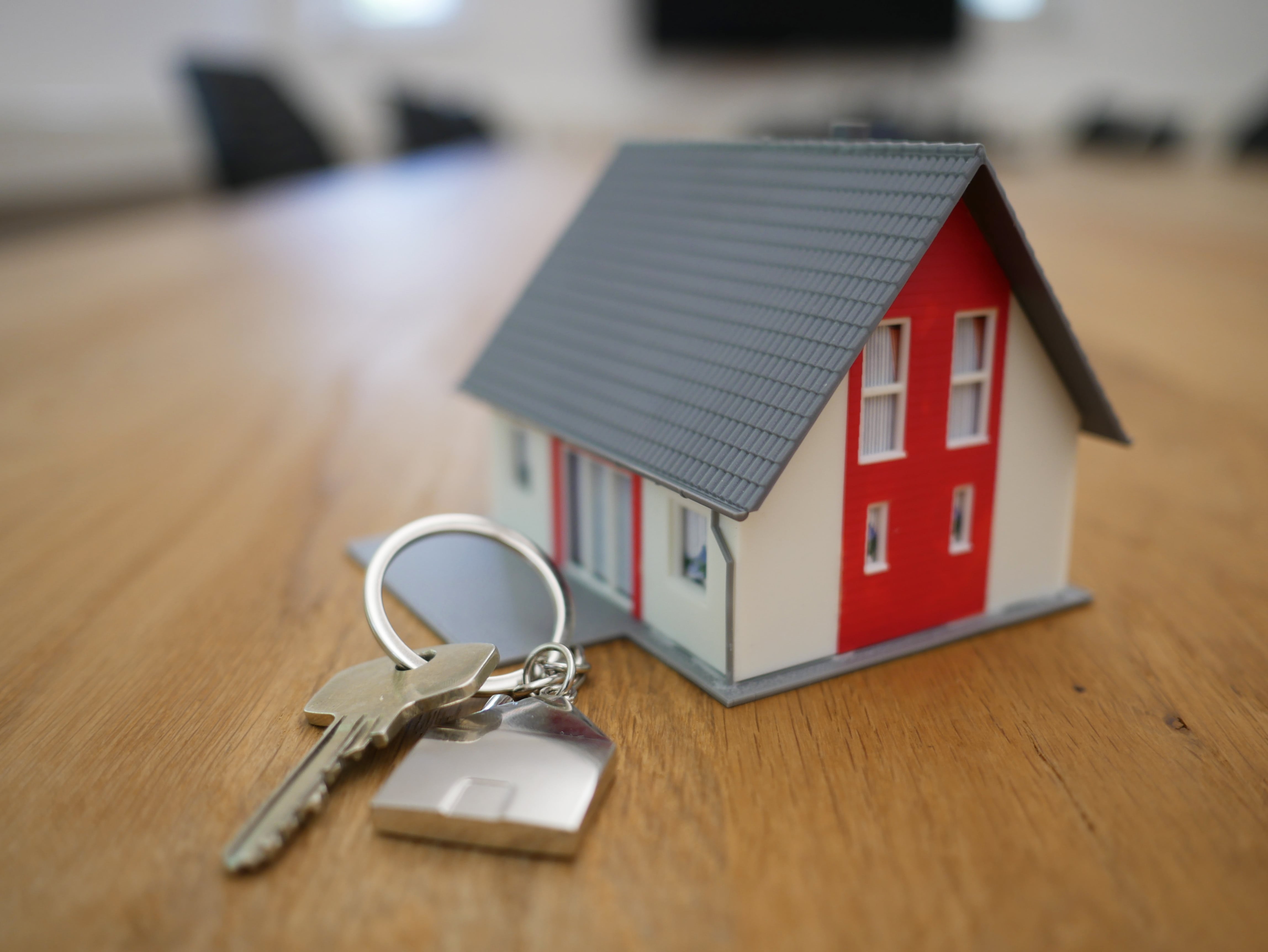 We understand that, and we meet the need. Whether you're an investor who is right here in Portland or an out-of-state investor who owns homes in the Portland metropolitan area, we're your best and most accessible choice for high quality property management.
Contact us at PropM, Inc. at any time to discuss what we can do for you.