In this week's blog we are going to talk about how to take care of maintenance requests for your
Sarasota
&
Portland
rental property like a boss.
Taking care of maintenance requests efficiently will keep your tenants happy and ensure your investment property is protected. At PropM, we are a high tech company and we believe it's important that landlords learn how to handle and take care of maintenance requests like champions.
Maintenance Reserves
Establishing a maintenance reserve is an important way to budget for repairs. You might want to put $100 or $500 aside in a reserve account that is specially designed to take care of maintenance on your property.
Vendors
The homeowners we work with are happy to use our vendors because we have great relationships in place with our contractors. We don't upcharge for maintenance and we negotiate lower rates for the work you need. We have leverage with these vendors, and that means we can get problems solved quickly if there are emergencies.
Online Maintenance Requests
We encourage tenants to submit maintenance requests online. This protects tenants because they can type in exactly what they want to say, and we have a record of exactly when the request was submitted.
Owner Approval
Some owners don't want us to spend a penny without their approval and others will allow $100 or $200 of work before we ask for approval. The owners we work with know that we aren't making any money on maintenance, so there's no incentive to come up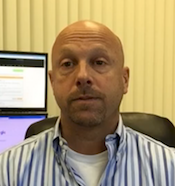 with things that need to be repaired or replaced.
The most important thing to do in terms of maintenance is to solve the problem. Check with the tenant, do some troubleshooting and ask for pictures or videos. This will save you money because a video of a squeaky dryer will tell the handyman exactly what he needs to do.
These are some basic tips on resolving maintenance issues. If you have any questions, please
contact us
at PropM, Inc.