Sustainability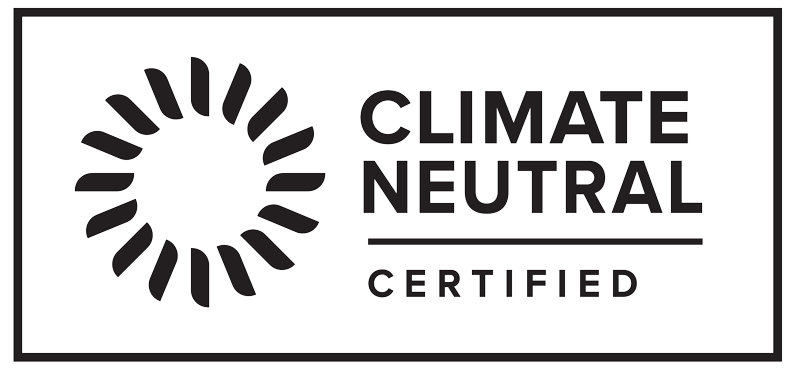 We believe every facet of our business is important to our clients. We work hard to offer everything possible to help with health, stress and the tools needed to be successful. This is why we provide our team with world class working conditions, software, food, coffee, games, air and more. Air? Yes we know having plants not only cleans the air naturally, plants have calming affect on people and studies have shown employees rarely get sick when they breathe clean healthy air, naturally cleaned by the plants.
Not only does the modern open atmosphere assist in employee happiness, it is also helps for fast efficient team collaboration, it allows for easy and instant access to information.
---
PropM, Inc is excited to announce we are Climate Neutral Certified.
We were able to measure, offset and reduce our carbon emissions this past year! We feel this is extremely important in todays world to do our part in helping and not damaging our environment.
We have joined 300+ brands across the United States in becoming Certified Climate Neutral.
Happy Earth Day, everyone. I hope that wherever you are, you're able to get outside today and enjoy our incredible planet. Here at PropM, Inc, we're not only celebrating the first spring flowers, but also the fact that we're officially Climate Neutral Certified. The reality is that even after facing an unprecedented global pandemic (and everything else 2020 threw at us), climate change is the single biggest threat to humanity - and we have the tools to stop it. The process to become Climate Neutral Certified is a months-long effort to measure, offset, and reduce our carbon footprint. These are actions that all brands - and individuals - can and should take now to "flatten the curve" of carbon emissions.
Sustainability and the environment have been part of our DNA since day one, and today we're thrilled that we're able to join 300+ other Climate Neutral Certified brands in taking meaningful action for the climate.
Giving Back
PropM, Inc throughout the year does its best to help support the community. This past year we were able to help local clothing boutique Adorn by purchasing several thousand dollars of gift certificates, which we then gave to our incredible team of female employees who would not normally buy anything for themselves. This was a win, win as we were able to help our team out, along with a local clothing store. More to come for sure.
PropM, Inc is proud to announce our financial support for CarterFor6.net. We have been able to help out Rashaad Carter, ex-NFL wide receiver for the Baltimore Ravens and his kids with donations and equipment. Keep up the continued great work Rashaad! We look forward to one of your kids to be in the league some day.
PropM, Inc is proud to announce our help, guidance and consulting efforts for https://mailcarriersinc.com/. Mail Carriers Inc is a leading mail carrier company who is making the digital pivot to succeed in todays times like never before. PropM, Inc is lending its digital knowledge to help local companies compete and succeed like never before.
PropM, Inc is dedicated to continuing to raise the bar as far as local company's giving back! We appreciate you taking the time to read this!