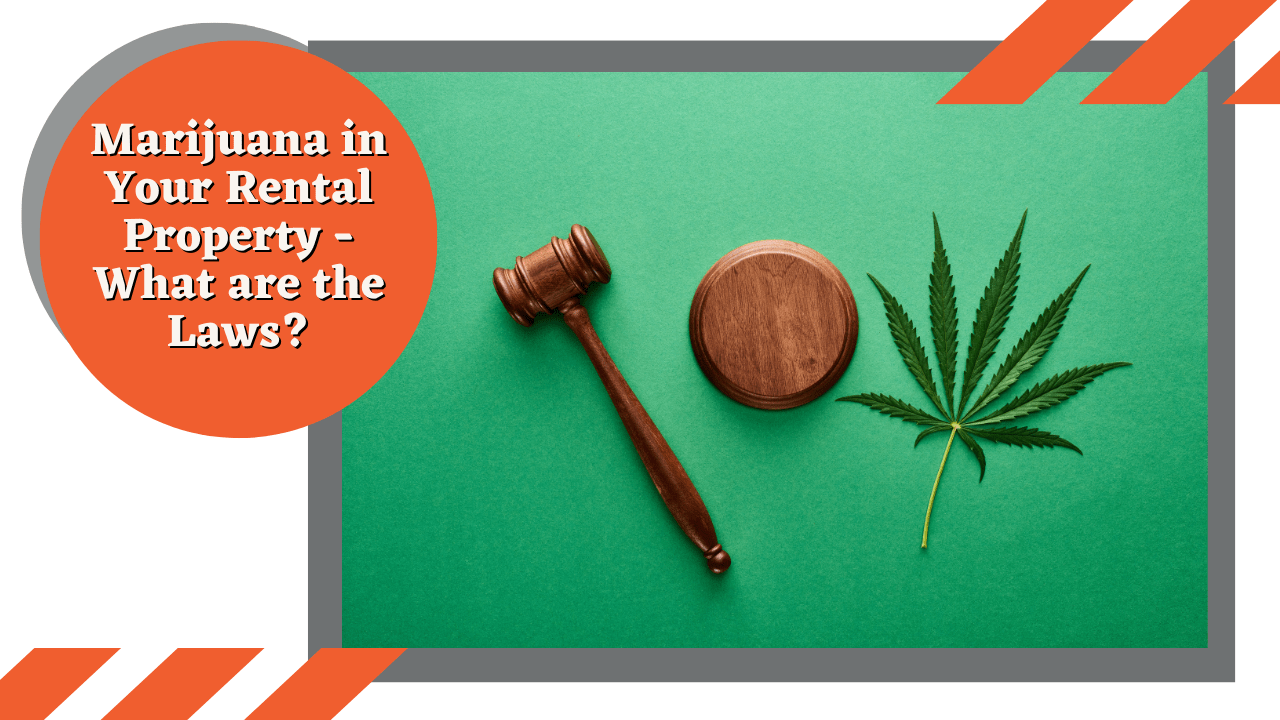 Recreational marijuana has been legal and accepted in Portland, Oregon since 2015.
That doesn't mean you have to welcome it - or even permit it - inside your rental property.
This can be an area that's confusing for both owners and tenants.
Let's avoid some confusion right away: while smoking cannabis is legally permitted in Portland and throughout Oregon, it doesn't have to be permitted in your rental property. If your property is a non-smoking home, you aren't required to allow your tenants to smoke marijuana – even if it's prescribed for medical reasons.
Having a strong lease agreement is important. Understanding the scope of the law is also important. If you're uncertain about how to handle this, reach out to a local Portland property management company that can help.
We're taking a look at the question of marijuana and what kind of limits you can impose when you're renting out a home to residents who wish to possess or use it in their homes.
Brief Overview of Oregon Marijuana Laws
One of the early adopters of legal marijuana, Oregon is permissive when it comes to adults 21 years of age and older using and possessing marijuana. Here are some of the legal highlights you'll need to understand when you operate a rental home in Portland:
Here are some quick facts from the City of Portland about the local marijuana laws:
Marijuana is considered an intoxicant, and it's illegal to drive under the influence of intoxicants. This is considered a crime, and driving while or after consuming alcohol, marijuana, and/or other intoxicants can impair your ability to operate a motor vehicle safely. You can be charged.

It's not permissible to use marijuana in a public place. If you are found to be using it publicly, you can receive a citation from law enforcement.

It's illegal to possess more than one ounce on your person (in public), or more than eight ounces in your home. These are still crimes and can result in arrest.

Federal laws will take precedence when moving from one state to another, which means that those federal laws are violated when you bring marijuana into another state.
While recreational marijuana is legal, there are restrictions and limits to what is permitted. The way you manage marijuana possession and usage in your rental property will depend on your comfort level and your rental policies on things like smoking.
State Laws vs. Federal Laws
Federal laws are not in place to legalize marijuana.
The Controlled Substances Act (CSA) prohibits the possession, cultivation, and distribution of marijuana. There is not even a defense available to individuals who have a medical necessity for marijuana.
Possessing and using marijuana is still a federal offense.
As more states legalize the use and cultivation of marijuana, it's turning into a billion-dollar industry. It is likely to get harder for federal laws to stay where they are. Realistically, marijuana will likely be legalized throughout the country in a few years.
Lease Agreements and Marijuana Provisions
Everything that happens at your rental property starts with your lease agreement. The best way to protect yourself and your property is by including a non-smoking policy in your lease agreement.
If you want to forbid smoking marijuana in your Portland rental property, it's important that this is stipulated in your lease agreement. A strong lease with specific expectations and responsibilities will ensure you and your residents are on the same page when it comes to what is permitted at your property and throughout the tenancy.
It's not enough to just tell your residents that you don't allow smoking of any kind inside the property. You have to include the language and the prohibition in your rental contract.
Here's a tip: make sure the language is clear. You don't want to say "no smoking" and leave it at that. This type of vague statement won't cut it anymore, because residents could claim that they thought you were talking about one specific type of smoking. Or maybe they'll argue that vaping does not count as smoking.
Be specific about what isn't allowed. List everything from tobacco to marijuana to vape pens. Vaping has become extremely popular among millennial tenants and that's one of the largest growing demographic populations. You have to be clear that it's not allowed inside the property because many of your residents won't think that vaping counts as smoking.
Tenant Communication around Marijuana and Portland Rental Property
Have a conversation with your residents before they move into the property. While most of your lease signing and communication may be electronic, you want to make sure that you're clearly establishing the rules of living in your property. Explain that you are renting that property to the residents with the expectation that there will be no smoking of any substance.
This should be one of the important parts of the lease that you call out when you're discussing things with your new residents. Discuss rent collection, maintenance procedures, and whether or not smoking is allowed. When you're clear and direct, there is less confusion. Reinforce what you discuss and what is found in your lease agreement with a written message.
Set clear standards and consistent boundaries. When you have done this in writing and in person, there is no excuse for your residents to violate the lease agreement or smoke in the property, or claim they didn't know if wasn't allowed. If you discover something that's a violation of your no-smoking policy, you can feel comfortable that you gave them the information that they needed, but they ignored it and now must face the repercussions.
Smoking in Rental Properties and Maintenance
One of the best reasons to prohibit smoking of any kind in your property is that you'll spend a lot more money cleaning up after your tenant moves out.
Residue from smoking and vape pens tends to linger on the walls, ceilings, and floors.
When you discover that a resident has violated your lease agreement and smoked marijuana inside your rental home, you'll have to spend some time and money cleaning during the turnover process.
Put together a team of professionals who will be ready to treat the property. You may or may not notice that there are residues on the wall, but if someone has been smoking marijuana or vaping inside the property, there will be residue. You'll need to take care of your walls, paint, carpet, and surfaces. Be ready to repair and replace these things, and work with expert vendors and contractors who have done this type of work before.
Not everyone has noticed that vaping inside a property creates a chemical film or residue that clings to the walls and ceilings throughout your property. Sometimes, there are only trace amounts of it, and it's hard to detect. But, on a larger scale, you'll notice that the color and texture of your paint look dirty.
We don't know what this means for the long-term health of the property, because not a lot of research has been collected or published yet. However, the chemicals that come from marijuana vape pens and other smoking instruments will not be kind to your investment.
Smoking anything inside of your rental property is also a fire hazard. When you rent to smokers, you can face higher insurance premiums. There are dozens of good reasons why you should prohibit smoking and enforce that part of your lease agreement consistently.
Enforcing a No-Smoking Policy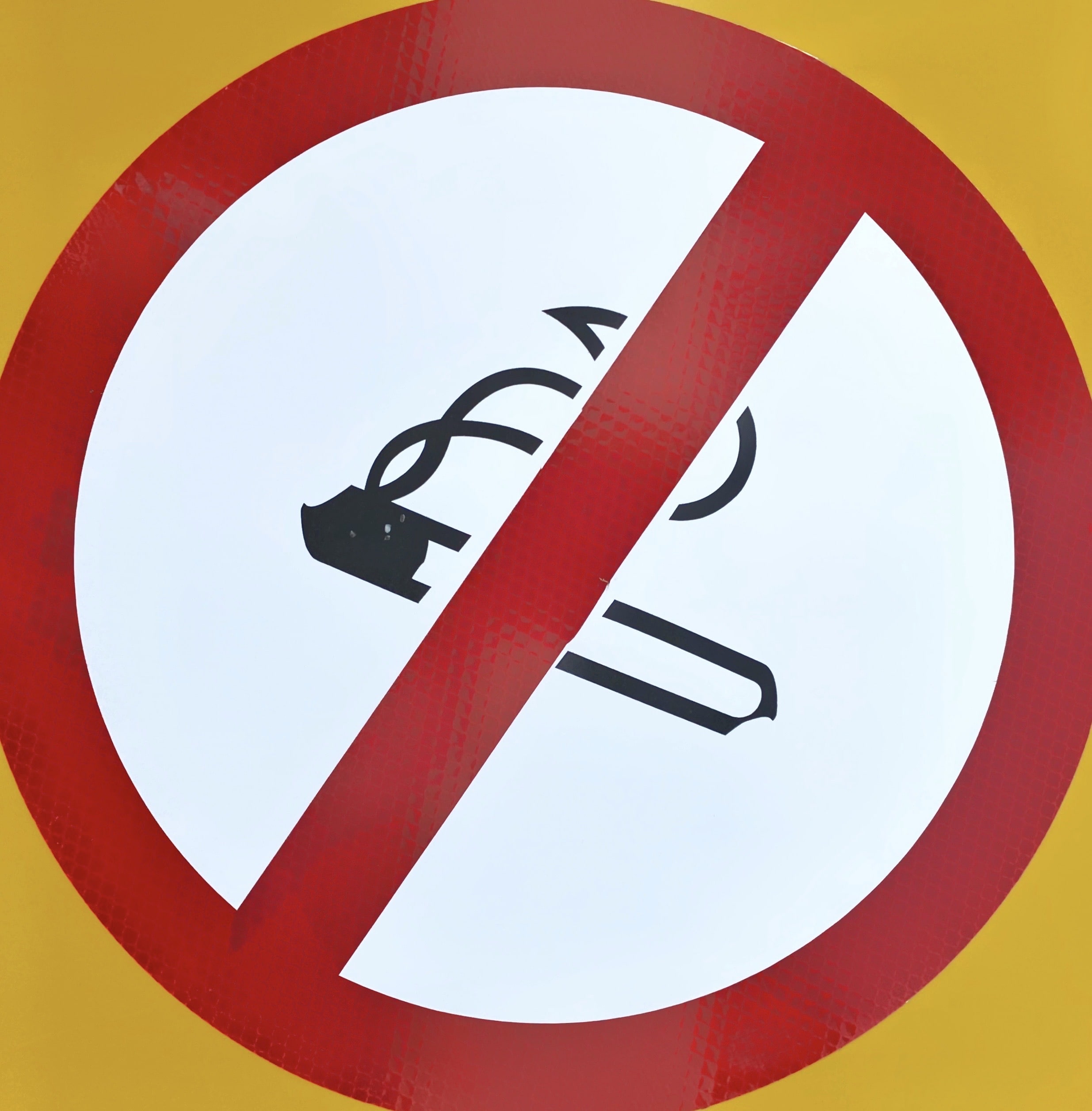 Enforcing a no-smoking policy in your rental home can help ensure tenant safety, promote cleanliness, and minimize the risk of tenant damage.
What if you have discovered and documented that your resident is using marijuana in your Portland rental property?
If a tenant is caught smoking in the home, it's important to reinforce the terms of the lease agreement in a respectful but firm manner. Send a written notice to the tenant with a copy of the lease language that addresses smoking. Reference any documentation or proof you have, for example, perhaps a vendor witnessed or smelled it in the home while making a repair.
Give your residents a warning and a reminder to come into compliance. If they continue to smoke inside the property, you can take steps toward eviction since they are clearly violating the terms of the lease and they refuse to comply with those requirements.
When you discover evidence of marijuana or smoking after a tenant has moved out, you can charge their security deposit for any cleaning or repair fees that are associated with that activity. Make sure your documentation is in order.
As the laws continue to evolve, it's more important than ever to partner with a Portland property management company. It's the best way to protect your investment. We can talk further about marijuana laws and what they mean to you and your property. Please contact us at PropM. We're open 365 days a year and seven days a week, and we're happy to help you.