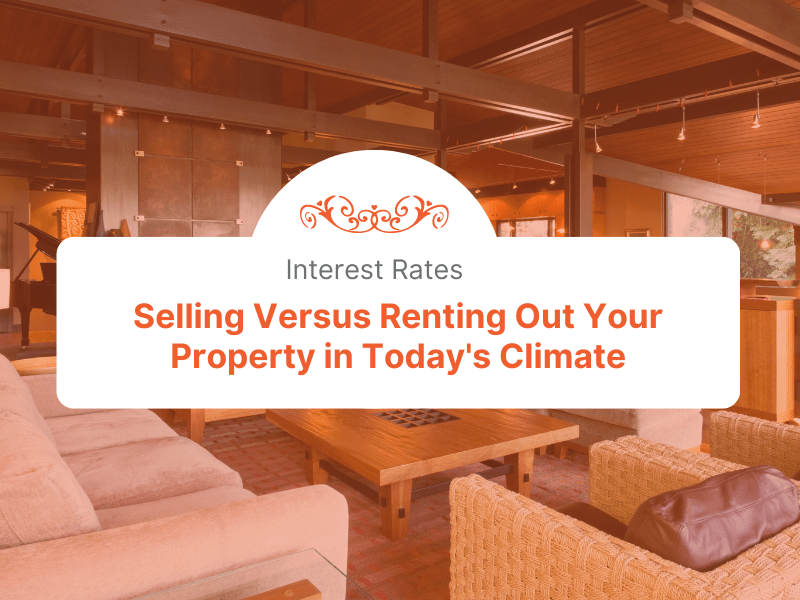 Every property owner wants their investment property to yield a substancial outcome. However, the results can vary greatly depending on the current real estate market in the region. In the post-pandemic period, interest rates in Portland increased sharply, and have only recently started to level out. Home values have gone up by 19.2% in 2021-22 alone. This is scaring off new home buyers, leading to a corresponding increase in the median number of days that homes sit on the market. The result? It's time for some tough decision-making for Portland homeowners.
Should you sell your property or rent it out? If you are a Portland property owner, who is facing a similar dilemma, this article is for you. Here, we analyze the various factors affecting interest rates in Portland and the benefits and drawbacks of selling vs. renting out your property in the current climate.
Portland's Real Estate Market: Current Scenario
Portland is the largest and most populous city in the U.S. state of Oregon and the seat of Multnomah County. Over the last ten years, Portland real estate has appreciated by nearly 114.85%, according to data from NeighborhoodScout.com. The Federal Reserve raised benchmark interest rates for the fourth consecutive time by 0.75% in November 2022, leading to an increase in mortgage rates for properties.
Nevertheless, property pundits are predicting that the situation is likely to cool down in the coming months, making it easier for investors to start investing in Portland again by July 2023. In addition, even if the real estate market takes a little dip in the immediate future, investing in Portland is still a profitable option in the long run.
As Portland city's Economist, Josh Harwood, says,
"The Portland real estate market had strong economic support coming into 2021 from nearly every angle. Portland does better than average in booms and worse in recessions."
He also emphasized that even though this market is competitive, finding the right network can help you buy or sell your property.
Impact of High-interest Rates on Buyers
At present, due to high-interest rates, homebuyers are less motivated to buy homes. According to an analysis by Freddie Mac, Oregon has the biggest housing shortage of any state in the country, and housing inventory is also tight in the Portland metro area. At the same time, the population is steadily growing, which means there is a requirement for houses, but there are not enough of them on the market.
Experts advise Portland home buyers to enter the market with a realistic expectation of what they can get for the money. Their willingness to move when the right property comes along can also improve their chances in the market.
Impact on Sellers
The rise in interest rates affects people looking to sell their homes as they may see limited offers on their properties. As a seller, you may have to see your property be on the market for a longer time, until you find a buyer for your asking price.
Cary Hughes, Principal Real Estate Broker with Keller-Williams Realty Professionals, explains how the increasing interest rates can affect the prices of a property.
"It makes a big impact. The same $500,000 home at a 3.5% interest rate, say six months ago, will now cost $900 more per month with the rate hovering just above 6%", she says.
Rising demand and low supply
Portland has been a seller's market for a long time, due to the rising demand and low supply of homes. That trend is still likely to continue, just with fewer qualified buyers. Real estate experts suggest that the home-buying process could be a lot less stressful next year, given the limited number of buyers able to afford increasing home prices.
Having said that, the local real estate market is still very competitive. Homes are selling rapidly within the Portland metro-area housing market due to buyer demands. According to Redfin, Portland properties listed for sale in September 2022 spent a median of 23 days on the market before being sold.
Many homes that spend a significant time on the market tend to sell for their list price. It is a testament to the current robust state of the Portland market and its probability to remain competitive well into the future.
Impact on Landlords
The interest rates in Portland are expected to stay high for another few months, well into 2023. Even if the interests go down, their rate will not be as low as before, and it will remain comparatively high.
Rental properties are common in Portland as the city has no shortage of students and a young section of renters due to its educational institutions. Such a target audience is ideal for making you profits as a property owner, ready to become a landlord.
On the other hand, you may find the Portland area challenging to manage if you own a large apartment building. Portland laws and local rules are tenant-friendly, making it difficult to manage multiple tenants if you own various properties. If you put up your single home for rent in the Portland housing market, you may have a much easier time.
As a single rental property owner, you may not have to follow the same rules on renter protection, like rental assistance payments, if you evict someone without cause. Rental rates for smaller landlords can increase more with market rates instead of being capped at around 5%. If you do your due diligence, renting your Portland property can be a favorable option.
Reasons to Sell Your Portland Property
When interest rates go up, mortgages become more expensive as the interest rate on mortgages also goes up. This makes it more costly for consumers to purchase a home. When homes are more expensive, the demand for them decreases. It results in a slump in the housing market. Sellers then reduce the price of their homes to attract buyers.
Rising mortgage rates affect sellers as well, though differently. If a seller wants to sell their property for a fixed price, they may list their home for the same. But due to the rising interest rates, the buyer may only be able to afford it for a lesser price. It means that the profit will exist, but marginally.
Selling your Portland property can be a good option for several reasons - if you are moving out of state, if your property is sitting idle, if you plan to buy a new home, if you want to reap a profit in the current market, or if you are not interested in becoming a landlord.
Selling your property can help you boost your cash flow. You could take that money and invest it elsewhere to achieve higher results. Since it is a seller's market, you can also sell your house at a fair market value. A good Portland property manager can also help you get pricing assistance, including a comparative market analysis. They can help you get the best price in the current market climate.
However, considering long-term returns, renting out your property is the better alternative.
Reasons to Rent Your Portland Property
Create new sources of revenue, earn additional income
You may consider renting out your rental property to secure additional income. However, renting out can be lucrative only if you have an excellent Portland property manager. As mortgage rates rise, the effect on real estate investing can be positive. The market for rental properties will increase because fewer people can qualify for mortgages.
The expected increase in rental value
The median rent value in Portland is expected to continue increasing over the next 12 months. As of September 2022, the average rent for an apartment in Portland, Oregon, is $1,525. This is an 8% increase compared to the previous year. Over the past month, the average rent for a studio apartment in Portland increased by 2% to $1,275. The average rent for a 1-bedroom apartment increased by 2% to $1,525, and the average rent for a 2-bedroom apartment remained flat.
Economist Josh Lehner with the State of Oregon said that the current shortage of rentals might result in landlords hiking up the rent to a maximum. Lehner also said, "Fewer rentals could leave the rental market very tight. It takes time for new units to be built. Rental inflation is likely stronger for longer, keeping overall inflation higher as a result."
Are You Selling or Renting Out Your Portland Property? The Final Verdict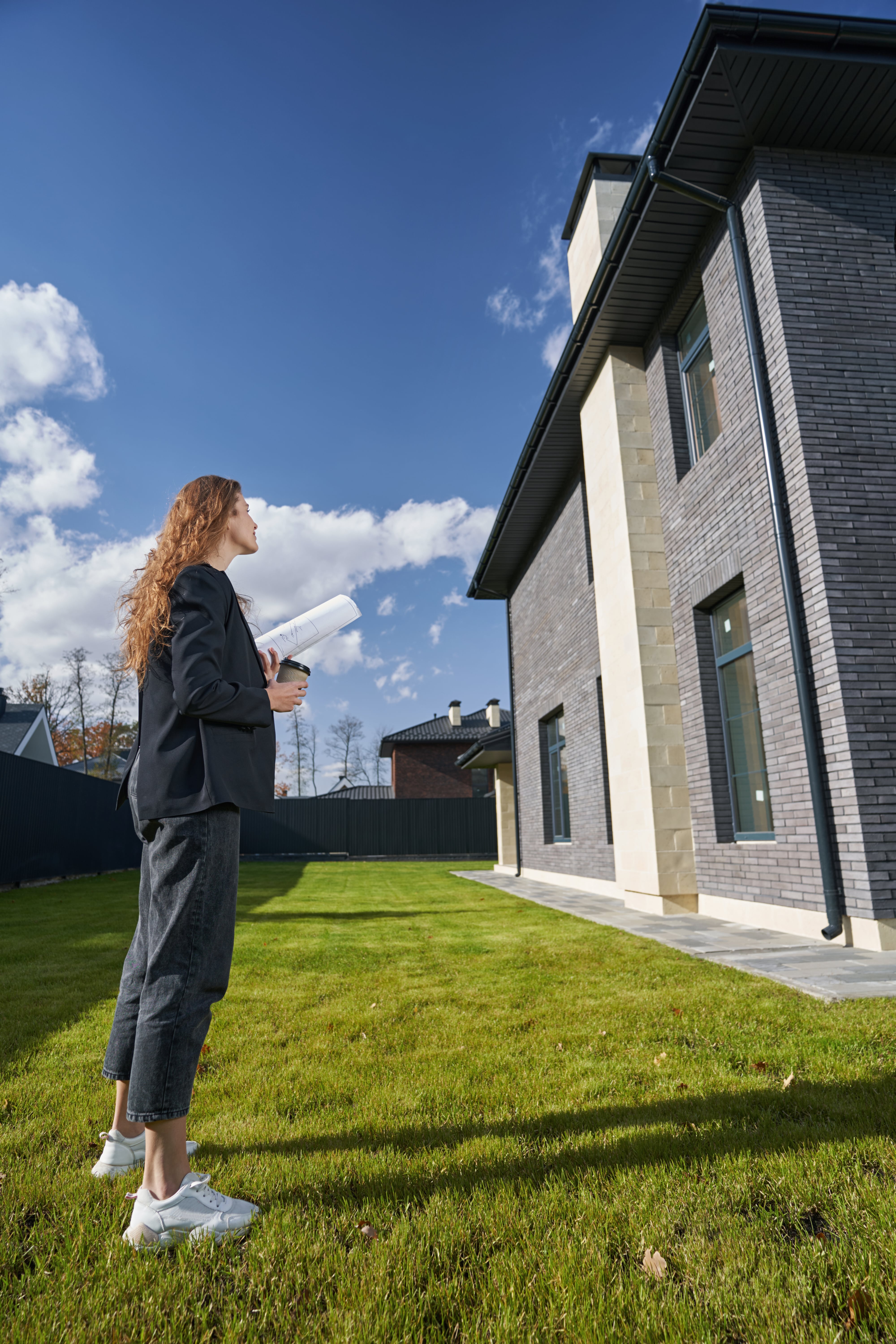 Taking too long to decide what you want to do with the property can cause you to miss an opportunity. Many homeowners go through similar turmoil at the decision stage and cannot choose between selling or renting out their properties. If you consider selling your property because it sounds like a safer option, you may later have doubts if the property rates are high enough. While considering renting your Portland property, you could also encounter a similar problem. You may have doubts regarding giving in to the current demand or waiting for better opportunities and demands in the future.
Whatever you decide, it is essential to conduct thorough market research. You can look at the growth of properties in Portland over the last few years, analyze current market trends and track the value of your neighborhood to make an informed decision moving forward. For a more professional opinion, you can consult a qualified Portland property manager with significant experience.
Contact PropM for expert property management services in Portland.