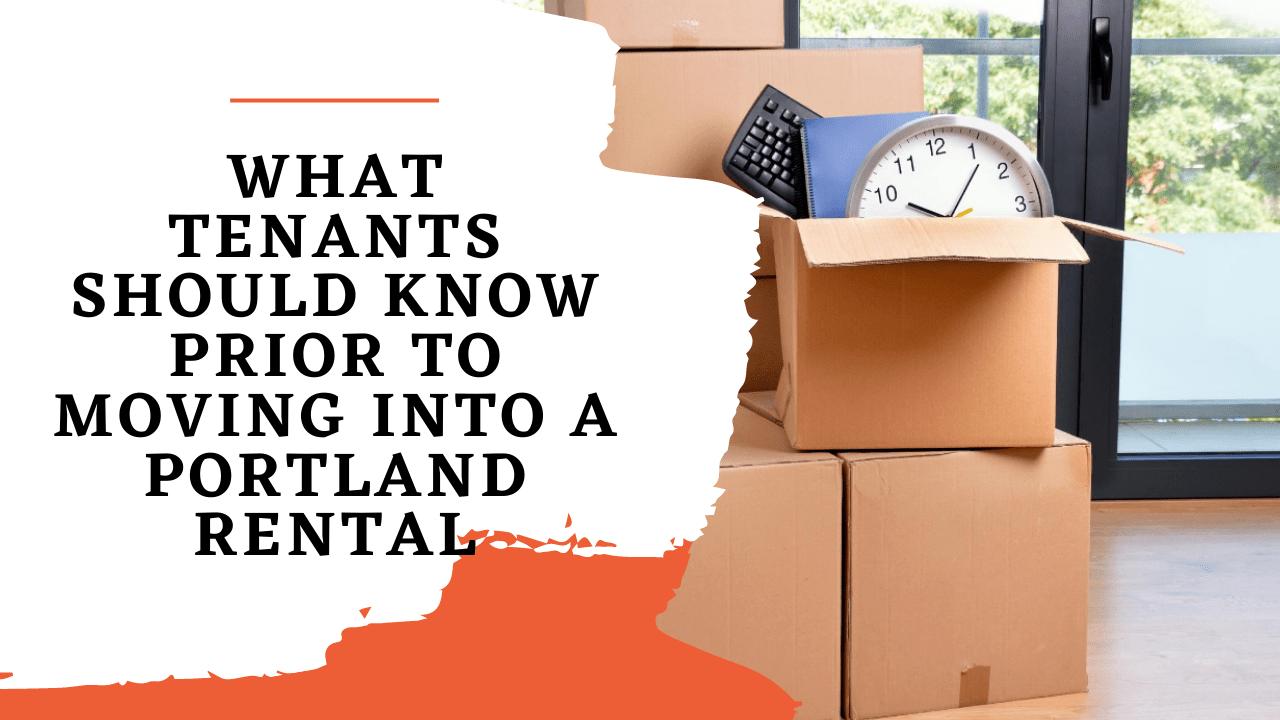 Good tenant relationships and positive rental experiences are important to all of us at PropM, Inc. This is why we think it's so important to have a positive and respectful move-in process. When you're moving into a new home in the Portland Metropolitan Area, you have high hopes. We want to make sure those expectations are supported and met.
We're here to help you avoid all the common mistakes that are often made when tenants are moving into a new property. As you're moving in, make sure you and your Portland property management team are on the same page in terms of move-in date and when you'll be picking up the keys. That's a great opportunity for you to ask any questions and make sure you have all the information you need for a safe and stress-free move-in day.
Move-In Inspections Matter
You'll receive a move-in inspection checklist when you get your keys. We strongly encourage you to use this checklist as you conduct a move-in inspection. As your Portland property managers, we're going to complete our own inspection before you get the keys and settle into your new home. We do this for two important reasons. First, we want to make sure everything is clean and functional before you begin the lease term. Second, we want to document the condition of the home.
When you move in, you have the opportunity to conduct your own inspection and make your own documentation. We recommend not to miss out on this valuable opportunity. It may seem like an extra hassle you don't want to worry about, but it actually helps you. It protects you from unnecessary and unfair charges at the end of your lease term.
We don't know that there's something wrong if you don't tell us about it. Take the move-in checklist and go through the property carefully. Spend a few minutes inspecting the floors, walls, ceilings, doors, windows, and appliances as soon as you move in. We provide you with 72 hours to do this, but most of our tenants get it done in the first 24 hours. You'll be glad you have this documentation in our files.
Communicate with Your Portland Property Managers
You need to know that we're here to help. We have processes and systems in place that are designed to make this move-in an efficient one for you. When we offer you services and support, don't hesitate to take us up on it. We've been doing this for a long time; we know what tenants need on moving day.
Remember that we're available to troubleshoot any issues. If your key isn't working, let us know right away. We're here to help you set up your utilities and organize your renter's insurance. When we work together to meet all the requirements of the move-in process, it works out better for everyone.
We can be reached by phone or by email. Bring us your questions and concerns when you pick up your keys or turn in your move-in checklist. We're ready to listen and help.
Take Advantage of Your Online Tenant Portal
Checking in with your online tenant portal is something else you should do right away. It's easy, and you'll only spend a few minutes registering and logging in. There, you'll find some valuable information as well as for instructions on how to pay rent online and make maintenance requests. Use our website to find resources for utilities.
There are several great benefits to the tenant portal, but the one that our tenants find to be most convenient is the auto-pay function. Not only will you be able to pay your rent online securely and conveniently; you'll also be able to schedule payments in advance so you don't even have to think about the due date. With auto-pay functionality, you can set a stop date and a start date for when your payment will be made.
You're Going to Want Renter's Insurance
If you're moving into one of our properties, you need to have a renter's insurance policy that covers your personal possessions as well as your liability. Since many landlords and property managers are requiring this, we know there's a strong possibility that you have a policy in place already. That's good news. All you'll have to do is contact your carrier and let them know you're moving. They'll make the appropriate changes, and you likely won't face any difference in rates or coverage.
If you've never had renter's insurance before, we can make some recommendations about where to turn for good coverage. Or, you can look around yourself and ask fellow renters for referrals. Many tenants choose to add renter's insurance to an existing automobile policy. It usually doesn't cost more than $10 or $15 a month, and the coverage and peace of mind you get in exchange for that is priceless.
Renter's insurance is about protecting you and keeping your personal items safe. A landlord policy will cover any damage that's done to the physical structure or the owner's possessions. The washer and dryer that's provided for you will be covered if there's a fire, but the clothing you had inside that dryer is not covered. You're responsible for your own possessions, and that's why renter's insurance is so important to have.
Liability is also a huge part of your policy. If you do something accidentally to start a fire or cause a flood or damage the property in some way, you will be protected.
Being Prepared When Its Time to Move Out
You've just moved in and we're not eager for you to leave. We're hoping you decide to stick with us for the long term, and we're already looking forward to renewing your lease agreement year after year.
But, we're also realists. You should be too. Before you move out, there will be additional inspections, a full cleaning required, and other items for your to-do list. While you're probably not thinking about those things right now, keep them in mind when you're getting settled. Document everything that happens, take the necessary pictures and videos that can later prove what the home looks like, and report any maintenance or repair issues right away. This won't only help with the move-in process, it will also help with the move-out that comes at the end of a year or two years or 10 years.
We ask that you be sensible. If there's a leak or a drip coming from a faucet, get it fixed so you don't have to worry about your security deposit getting charged. When it comes to things like leaky faucets, you can also get a receipt for the repair and then send that receipt to the water company. In our experience, they will sometimes provide a credit towards your water bill.
These are just a few of the things tenants need to know as they're preparing to move into a rental property in the Portland Metropolitan Area. There's a lot more to tell you, so check out our other blogs and informative articles about how to have a successful experience. We are here to help and we want you to enjoy your new home. Feel free to contact us at PropM, Inc. with any questions you may have during the move-in process or the tenancy. We look forward to providing the very best in Portland property management.