The costs associated with renting out a property in Portland have gone up in the last couple of years as inflation and demand drive prices higher in almost every part of our economy. As a rental property owner, you're paying more for maintenance and professional services. Your landscaping costs more. Your pest control bills are higher. Tenants feel it, too; they're paying more in rent and utilities.
These rising costs will likely have you considering whether it's cheaper to manage your own home or to turn it over to a professional Portland property management company. What's more expensive? How can you save money?
Managing your own Portland rental property may seem like an attractive option. You get to maintain complete control over your investment and how it's leased, managed, and maintained.
You might also think you're saving money since you're not paying a management fee.
While you're not paying a fee, most self-managing landlords are surprised to learn that their expenses are higher and their profits are lower when they decide to pursue DIY management. You're actually more likely to lose money on longer vacancies, expensive repairs, and costly mistakes that can sometimes lead to legal disputes.
There's also a pretty high opportunity cost when you manage your own property.
Professional management, with the right partner, can save you money and increase what you earn.
Let's take a look at how these earnings and expenses break down.
What Professional Property Management in Portland Costs
What can you expect to pay for property management in Portland?
That answer depends on your property, the size of your portfolio, the exact location of your rentals, and the services that you require. It also depends on the company you choose to work with.
All property management companies structure their fees a little differently. In some cases, you may find yourself paying one flat fee that includes everything. In other cases, you'll pay a lower fee for basic management and then add on any additional services you need, such as leasing, turnovers, or evictions.
Regardless of who you're working with and how those fees, are structured, you can almost always expect to pay a leasing fee and a management fee.
The leasing fee you are charged from a professional company often covers tenant placement and marketing. Sometimes, you'll find a company that charges a separate marketing or advertising fee. You might get charged separately for showings or for tenant screening.
Generally, however, a one-time leasing fee will cover:
A comprehensive rental analysis will establish the correct rental price for your property. Your property manager has access to excellent data that will help with establishing the right rent. They'll study comparable properties in the area and consider what they've recently rented for.
Advice on preparing the property for the market. Your management company may make suggestions about improvements or updates that will help you rent your home quickly and for the most possible money.

High-quality photographs and a well-written description create a dynamic listing.

Sharing the listing. If there's a separate advertising fee charged, it will likely cover the expense of syndicating your listing onto all the popular websites that tenants use when looking for a new home.

Communicating with potential tenants. When interested parties begin to call and message and request showings, your property manager will be tasked with fielding those calls, answering those questions, and making the property available when it's convenient for showings.

Managing the showing process. Whether a leasing agent shows the property in person or puts together a system where self-showings can be facilitated, your leasing fee will cover the effort that's needed to manage this process.

Applications and tenant screening. The screening process likely includes background checks, credit checks, eviction checks, and a look at income, employment, and rental history.

Lease execution and negotiation. Your tenant, once approved, will sign the lease agreement. Your property manager will explain it, collect a security deposit, and prepare the property and the tenant for the move-in date.
Most leasing fees are one flat fee or a percentage of the first month's rent. You may find yourself paying a flat $750, for example, or 50 percent of the first month's rent. It depends on the company.
Monthly Property Management Fees
While the leasing fee is paid once, the management fee is a monthly expense. Most property managers will deduct it from the rental amount before that rent is deposited in your own account.
Again, the management fee might be a flat rate and it might be a percentage of the rent that's earned. For example, you could find yourself paying $300 a month, or you could find yourself paying 10 percent of the monthly rent.
Generally, an all-inclusive management fee will provide for:
Property walk-throughs and inspections.

Responding to routine, emergency, and preventative maintenance requests from tenants.

Rent collection and lease enforcement.

Tenant relationships and communication.

Accounting and bookkeeping associated with your rental property.

Communication with HOAs, community associations, vendors, and other stakeholders.

Compliance with fair housing laws, rent control laws, and all state, federal, and local requirements for rental properties.
The scope of what your property manager provides will often be found in the management contract you sign. Make sure you review it carefully to avoid any surprise fees or unexpected charges.
The fees you pay your property manager cover not only the services that are provided but also the experience and the resources you're able to leverage. You get immediate access to vendors and contractors when maintenance is needed. You know you won't be making mistakes with fair housing, rent increases, or security deposits. These things are difficult to quantify.
Costs of a DIY Rental Property Owner in Portland
When you manage your own property, you're absolutely saving that cash every month that you would be paying to your management company. You're not paying a leasing fee to anyone.
However, you may find you're losing money quickly, or not earning what you expected to earn. That's because there are costs to managing your own property that many investors and owners who are represented by a professional do not have to think about.
Here's what we mean.
Vacancy and Turnover Costs
Nothing will hurt your ROI faster than a vacancy that's continued longer than expected. When you don't have rent coming in, you're steadily losing money on your Portland investment property. Property managers can limit your vacancy loss with more streamlined and tech-driven marketing, a better understanding of the local rental market, and the data that's required to competitively and profitably price your property.
Self-managing landlords often have longer vacancies because it takes longer to list and market a rental home. It's a challenge to keep up with all the inquiries that are coming in, and showing the home depends on their own schedule. A common mistake among DIY owners is overpricing a home, which leads to longer vacancies.
Property managers who are good at what they do retain tenants. That earns owners a lot more money. When we can provide sound customer service, online rental payments, and fast maintenance responses, we have a better chance of keeping good residents in place. This reduces those very expensive turnover costs.
Unqualified Portland Residents are Costly
The wrong resident will cause frustration and stress. They'll also cost you money. When you don't adequately screen your residents, you put yourself at risk for:
Late and unpaid rent

Property damage

Lease violations

Security deposit disputes

Evictions
Professional screening is always better. We're able to conduct a careful examination of financial stability, credit, and rental history. We have access to more information, and we have written systems and processes in place that ensure our process is objective, fair, and legally compliant.
You'll lose a lot of money on an unqualified resident, and that's where property management can be well worth the monthly fee and the leasing fee.
Cost-Effective Rental Property Maintenance
You will find yourself paying more for emergency, routine, and preventative maintenance when you manage your own property.
Property managers have relationships in place with licensed, insured vendors and contractors who do high-quality work. Those vendors typically pass on discounts and preferred rates to management companies that give them a large volume of work. That keeps your costs lower when you're paying to make repairs or replacements. As an individual landlord, you simply cannot access those discounts.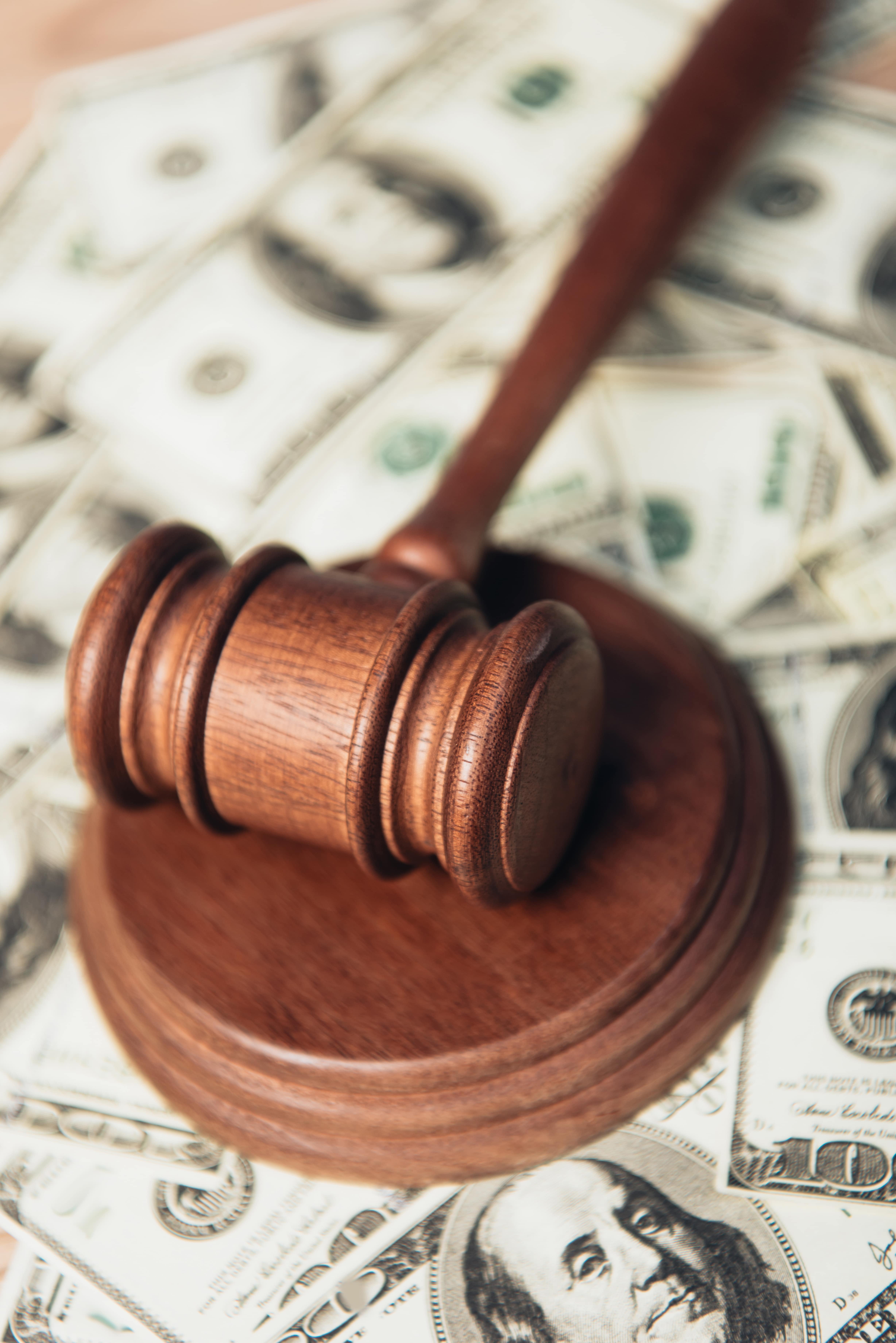 Most importantly, DIY landlords run the risk of making expensive legal mistakes. There's a lot to learn when it comes to state and federal fair housing laws, security deposit laws, rent control laws, and just cause eviction laws. Even placing a tenant comes with a strict set of laws and requirements. If you're not keeping up, you could find yourself in court, facing an expensive penalty.
The property management fee is not as high as you think, especially when you consider what you stand to lose as a DIY owner. Remember, too, that your property management fee is tax-deductible.
If you'd like to hear more, we'd love to have a conversation. Contact us at PropM. We're open 365 days a year and seven days a week, and we're happy to help you.