For many first-time investors, buying the first investment property can be an overwhelming experience in a growing real estate market like Portland. As a new investor, there may be many tasks you would have to look after, like selecting the property. It includes finding the right neighborhood, analyzing the real estate market, negotiating with the seller, and planning the finances for the whole process.
This planning can take time and cause stress, especially if it is your first time purchasing an investment property. However, you can significantly reduce the hassle of the property-buying process with a comprehensive investment plan. It can ensure a positive investment experience and make your real estate journey smoother.
Here are some tips that may play a role in helping you reduce the stress of buying your first Portland investment property.
Have clear investment goals
Every business requires setting clear goals, including the real estate sector. Your investment will ensure desired performance only if you set realistic and clear financial goals and know about the returns you expect from this investment. You need to identify the following factors to set clear objectives:
Identify the purpose of your investment
You are more likely to lose your hard-earned money without a definite purpose for your investment. Therefore, it is necessary to be clear about your investment purpose before looking for one. It can help you save time and money in the long run. Make sure whether you want to buy a rental, a vacation home, a condo, or another housing unit. Also, decide if it is a long-term goal or if you plan to sell it in the future and analyze what you expect from the investment.
Are you ready to be a landlord?
Before everything, ask yourself if you are ready to be a landlord. Becoming a landlord is quite an enormous responsibility and requires carrying out multiple duties simultaneously. You have to deal with everything from finding and screening tenants to resolving maintenance issues. Therefore, it is essential to evaluate if you are ready to take up this responsibility and ensure adequate mental, physical and financial preparation.
Budget more than is necessary
You will experience a hassle-free property-buying process if you are over budget and consider all the extra expenses. Savvy investors often plan for vacancies, marketing, and unexpected repair costs to prepare for the rental market and ensure financial security. Make sure you set up a maintenance reserve to deal with emergency repairs and have enough money to cover longer vacancies.
Prepare yourself to invest financially
Buying a property requires significant finances and a few key considerations. According to a mortgage data provider, Portland ranks eleventh among the most expensive metro areas. It also requires a steady income, debt, and credit score. If you are someone who does not have a significant income coming in every month, it can be challenging to buy and sustain the unit and pay the mortgage.
You can determine your Debt to Income (DTI) ratio to see how much mortgage you can afford each month. The type of mortgage you choose will help you free up liquidity and leave you with enough funds to take care of things like maintenance, vacancy loss, and even additional rental property investments in the future.
Pay off any pending debts
Most people who buy assets continually are in debt, but intelligent investors always deal with their debts promptly. If you are considering buying a house in Portland, it is crucial to check whether you have any pending education loans and unpaid medical bills to evaluate. If yes, you may rethink your decision and aim to pay at least 75% of your existing debts before investing.
Research Portland market trends
Studying the local real estate trends as a first-time buyer is essential to ensure a lucrative investment. Since the Portland housing market is somewhat competitive, the prices of homes fluctuate frequently. For instance, the median sale price for all home types in Nov 2022 is $524,500, and the market is balanced between buyers and sellers. It indicates the scope for buyers to enjoy more negotiating leverage in the upcoming years.
Depending on the Portland neighborhood your house is situated in, you can also consider additional factors like amenities, location, schools and restaurants to know how much the place is worth. A qualified Portland property manager will help you get a free rental analysis.
Choose the right property at the right price
Investing in real estate is all about buying property when the time and the price are right. Nobody wants to buy a property when the market rate is exceptionally high. Once you conduct a thorough market analysis, you can approach a real estate expert or a property management company in Portland that can help you understand when it is the right time to purchase the home. Depending on your investment goals, you can choose from the following property options:
Residential properties include single-family homes, multi-family units, apartments, condominiums, vacation homes, duplexes, villas, and townhouses.
The commercial property consists of spaces used for commercial purposes, including office buildings, malls, shopping complexes, grocery stores, and individual shops.
Before investing in any of these properties, ensure you know your priorities and goals. To our knowledge, residential properties are easier to manage than commercial ones. However, if you have the financial capacity and a risk-taking attitude, you can invest in commercial property. Ensure that you consult a professional property manager who helps you make informed-decision according to your requirements.
Be patient in finding a suitable property
You may not find a space that you like right away. Buying a property requires a lot of consideration and patience. It is essential to browse through multiple options on the market and weigh their pros and cons. Compare a few properties you have shortlisted, and you will find it easy to get a suitable property that fits your requirement.
Calculate your risks
Investment properties are a significant risk, so you need to be careful while buying your first asset. In addition to the benefits, you must also analyze the potential risks of purchasing any property. Here are some of the risks that investors encounter while investing in real estate for the first time.
If you are going to turn your property into a rental, vacancy can be your biggest problem. A vacant house on the market does not bring in any income, and you still have to maintain the property and pay its mortgage. Therefore, they can be a significant risk to your investment. It is essential to factor in the possibility of vacancies while planning your finances.
An excellent property in an undesirable location may not get rented faster. It may generate negative cash flow and refrain your tenants from renting the unit. Even you will have to reduce the rent depending on the popularity of some locations. Make sure you calculate the risk of neighborhood desirability and factor that into your investment. You may invest in Portland's popular neighborhoods like Pearl District, Northwest District, Hosford-Abernathy & Hawthorne, Sellwood-Moreland, and Noob Hill.
Underqualified tenants may pose a considerable risk to you as a property owner, cost you money, and may cause damage to your property. Even with a thorough screening process, you cannot eliminate the risk of having them. Still, you can reduce your chances of getting a bad tenant by consulting a professional property manager in Portland.
Factor in the budget for maintenance
An investment property is supposed to bring you lucrative returns. However, since you own the property, it is your responsibility to maintain it and ensure it is in excellent condition. It may require you to spend a significant amount on a down payment, legal fees, maintenance, repairs, land taxes, mortgage, and building inspection costs. Ensure that you consider these expenses while planning to buy your first Portland investment property.
Check property condition
It is essential to examine the property's condition thoroughly before going through the buying process. If you buy the property without checking for structural problems or any other issues, you may have to spend more on fixing damages and conducting renovations. Ensure that you inspect the property and negotiate a lower price with the seller due to its condition. A good Portland property management company like PropM can help you conduct property inspections thoroughly.
Hire a Portland property manager
If it is too much for you to perform all the above steps before purchasing the asset, consider hiring an expert property management company in Portland. They can help you understand the current real estate market trends and find a property within your financial requirements. They can also make the process of buying your first property completely hassle-free and smooth.
PropM is a full-service property management company in Portland, also serving West Linn, Lake Oswego, Beaverton, Wilsonville, Tigard, Happy Valley, Hillsboro, Sherwood, Oregon City, Milwaukie, Clackamas, Gladstone, and Tualatin.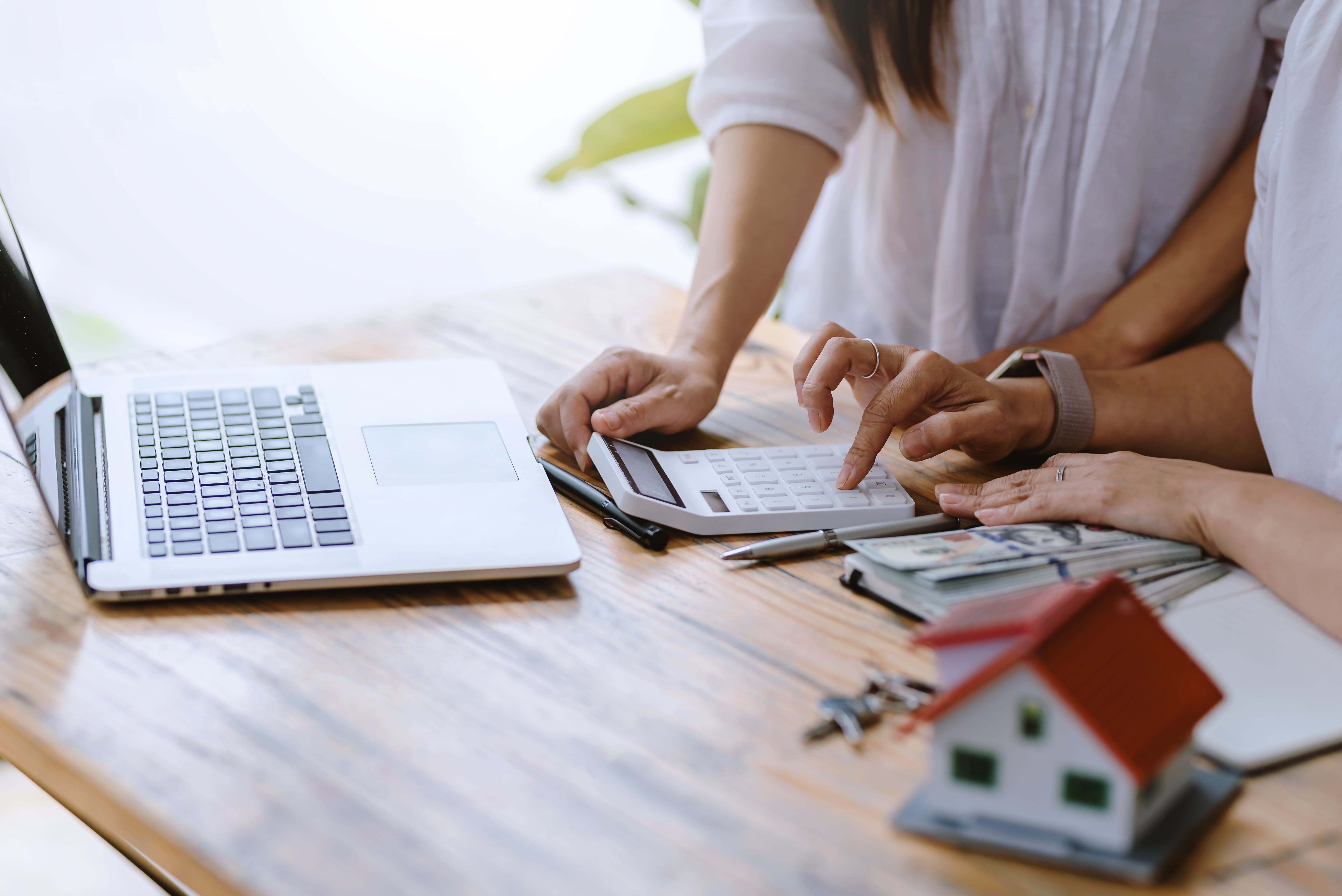 We at PropM are experienced in property management and help buyers and sellers achieve their vision for their investment. We understand the Portland market thoroughly and can significantly reduce the stress of buying your first Portland investment property, ensuring 100% legal compliance.
For more information, contact us at PropM.