At PropM, we believe in strong relationships and positive rental experiences. The tenants who rent from us know that we're responsive, accessible, and available to answer questions and respond to requests.
To ensure you have the best possible rental experience, we want to talk about some of the ways that tenants tend to make mistakes during the leasing period. If you pay attention to these tips, renting your Portland home will be a lot easier and more productive for all of us.
Avoiding these mistakes will mean you have a better chance of getting your security deposit back. It also means you'll enjoy living in your home comfortably and without the fear of problems or conflicts.
Portland Tenants Can Use Our Online Portal
The first thing you'll want to do after signing your lease and scheduling your move is to sign up for our online tenant portal.
This is not complicated. It will only take you a few minutes, and it makes perfect sense, especially if you're busy and not interested in writing out checks for your rental payment every month.
There are several great benefits to the tenant portal, but the one that our residents find to be most convenient is the auto-pay function. Not only will you be able to pay your rent online securely and conveniently; you'll also be able to schedule payments in advance so you don't even have to think about the due date. With auto-pay functionality, you can set a stop date and a start date for when your payment will be made.
Why not do this right away? It removes the risk of late and missed rental payments.
Many of our tenants are busy. The work, they raise families, they travel. You don't want to risk incurring a late fee because you forgot to pay rent on time. Use your tenant portal to set reminders and to authorize a rental payment on the date that it's due.
Some of our tenants stress about the specific payment date because their paychecks don't always arrive before the first of the month. We understand this, and that's why we provide a grace period of a few days. Just make sure you go online and make your payment for the third or fourth of the month. We have found that many of our residents don't actually get the money taken out of their account until a few days later. So, if you get paid on the fifth of the month but you don't want to risk a late fee, you might want to try making that payment online on the fourth. The money won't be deducted from your account until the fifth or the sixth, and you avoid a late fee.
This depends on your bank of course. We recommend you make full use of the tenant portal to schedule your rental payments, keep yourself organized, and save yourself money on late fees.
Move-In Inspections and Your Portland Rental Home
As your Portland property managers, we're going to conduct a thorough move-in inspection before you get the keys and settle into your new home. We do this for two important reasons. First, we want to make sure everything is clean and functional before you begin the lease term. Second, we want to document the condition of the home.
When you move in, you have the opportunity to conduct your own inspection and make your own documentation.
Most tenants seem to skip the move-in inspection, but it's not a good idea to blow it off. If you don't notice and document something that's wrong, we're not going to know about it, and then we'll think it's damage that you caused after you move out. Let's avoid this misunderstanding. Spend a few minutes inspecting the property before you move in. If you see that something is broken or damaged or not quite right, take a photo so you have proof, and send that into us. This provides you with documentation and an email trail that you can refer to later.
These 10 minutes will be well-spent. You'll protect yourself against security deposit claims at the end of the tenancy, and you'll also give us the opportunity to make sure everything is just the way you expect it to be when you move in.
Clean Your Portland Rental Home When Moving Out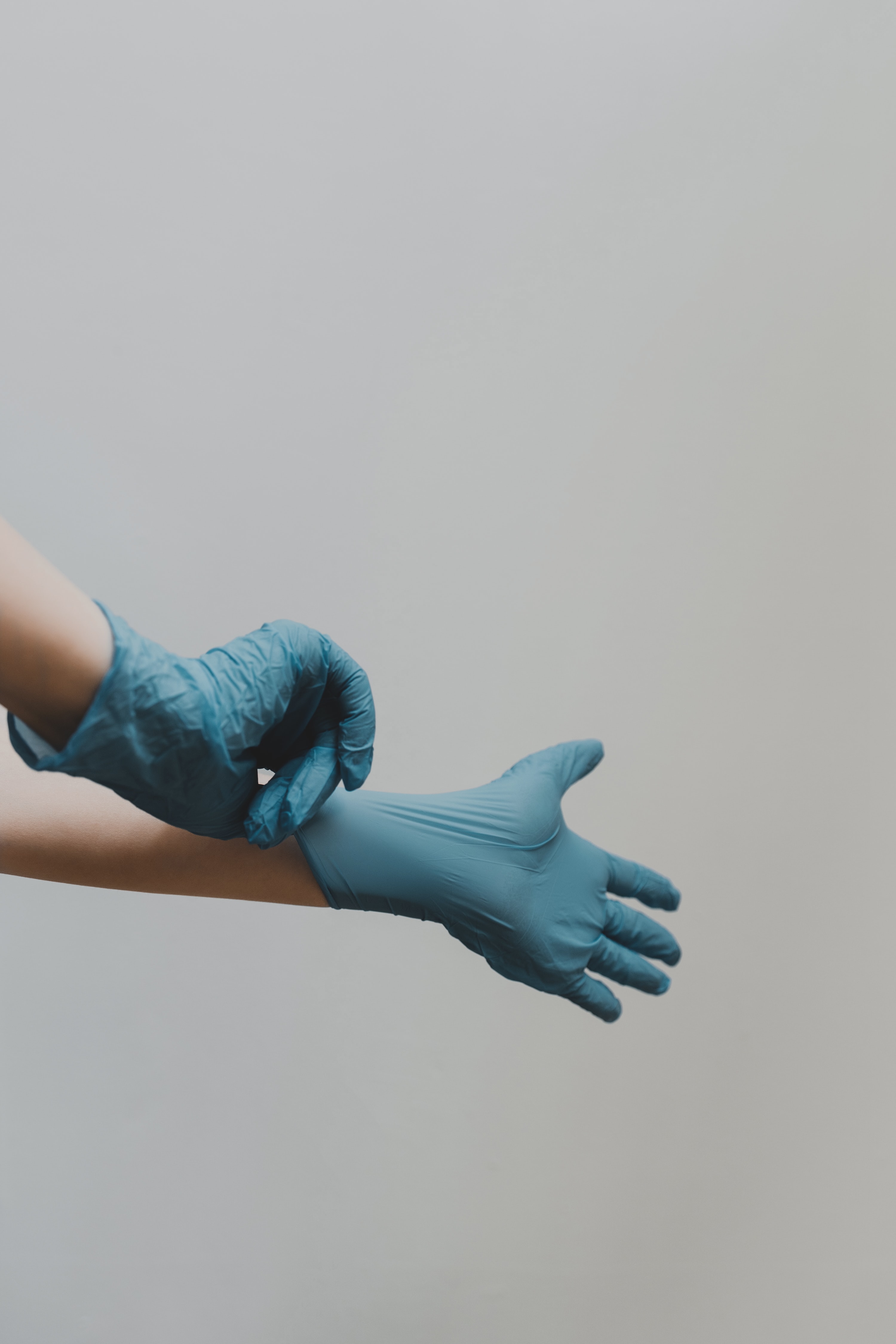 There are also a few things you need to do before moving out. The most important requirement is that you clean the property. It's not difficult, and we always hear stories from residents about how the apartment or the house is cleaner upon move-out than it was when they moved in. Then, we find old pizza in the microwave.
When you move into one of the Portland metropolitan area homes rented by PropM, you're moving into a home that has been professionally cleaned and prepared for you. We expect you to return the home in a clean condition as well. If you're not detail-oriented when it comes to cleaning, consider hiring a professional who will come in and clean the entire place for you.
Next on your move-out checklist is removing all of your personal items. This is important. Take all of your belongings with you. Don't leave the potted plants. Don't leave furniture. Don't leave trash cans and woodblocks and other belongings. If you leave personal items behind, we're going to have to hire someone to haul them away, and you won't like the price.
Keep in mind we are not making money off of you when we hire people to clean or remove your property. If we have to take money out of your security deposit for these things, it's paid directly to the company that we hire in the amount of their invoice. Our priority after your move-out will be to get the property ready for a new tenant. Your Portland property managers aren't going to pay to clean up after you and the property owner isn't going to pay either.
This is an important responsibility. Make sure you meet it.
After you provide us with your notice to vacate, we'll send you the move-in video we took before your lease began. This will give you a good opportunity to compare the condition of the home now to the condition it was in before you took possession. If you forgot what the place looked like, you'll have an easy reminder. If you can't remember whether the window treatments are yours or if they were here when you moved in – watch the video. You'll get an accurate and detailed look at what was there and what wasn't.
We ask that you be sensible. If there's a leak or a drip coming from a faucet, get it fixed so you don't have to worry about your security deposit getting charged. When it comes to things like leaky or dripping faucets, you can also get a receipt for the repair and then send that receipt to the water company. In our experience, they will sometimes provide a credit towards your water bill.
We are here to help. We want you to enjoy your new home and feel free to contact us at PropM, Inc. with any questions you may have during the move-in process or the tenancy. We look forward to providing the very best in Portland property management.