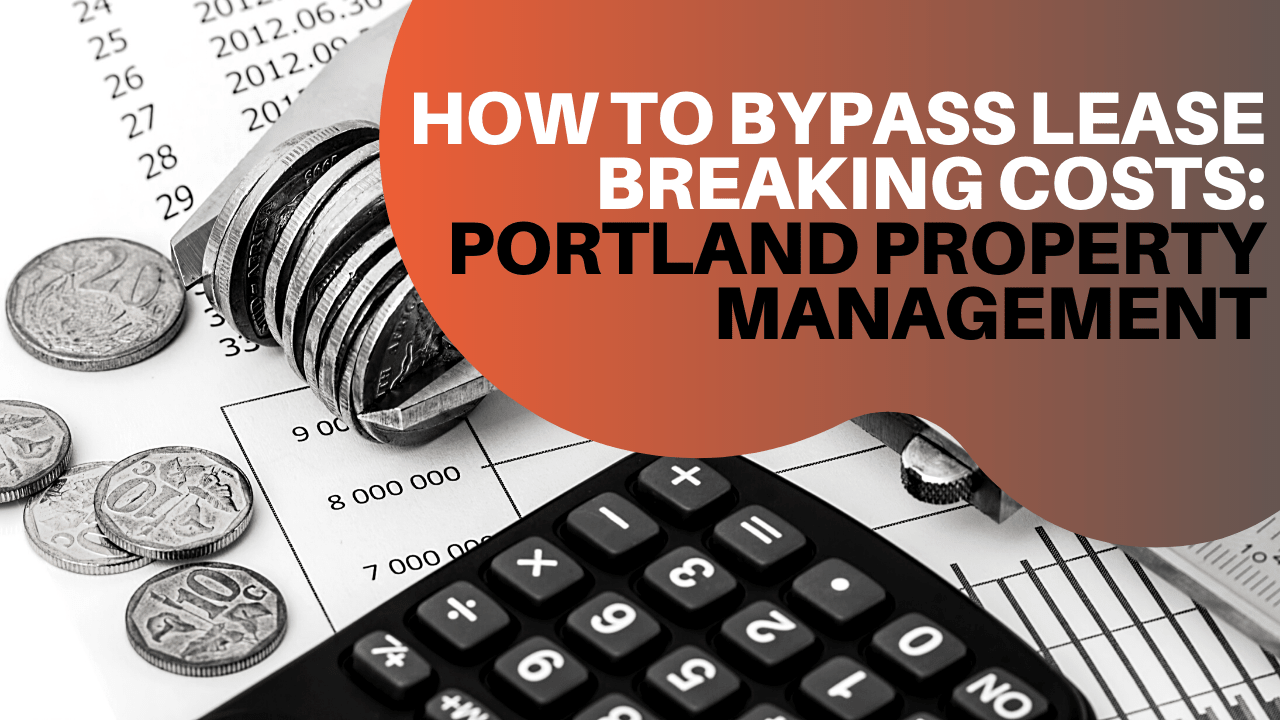 As you know, breaking your lease will cost you money. When you signed your lease agreement, you agreed to pay your rent for the full term. We understand that sometimes good tenants have to leave their homes. Maybe you're moving out of state for a job or school. Perhaps you've bought a home. Or, maybe you've fallen on difficult and unexpected financial or personal circumstances.
Whatever your personal story happens to be, as your Portland property managers, we're here to work with you and make sure you have a minimum of stress and expense.
Breaking your lease will cost you 1.5 times the amount of your monthly rent.
This means, if you're currently paying $1,600 per month, your lease break fee will be $2,400. If you're currently paying $2,000 a month, your lease break fee will be $3,000. This is the simplest way to recover some of the money that we'll spend preparing your property for the rental market and finding a new tenant.
We understand that it can be difficult to come up with this amount when you're already making plans to move. However, it's the only way to hold our tenants accountable to their lease contracts while keeping our own financial losses as low as possible. It will not only cost us money to re-rent your property, it will also take a lot of our time and resources. We'll have to:
Clean your home professionally
Make minor repairs and updates
Market and advertise your home online and throughout our real estate network
Show your property
Manage the screening and application
Lease your home again
The lease break fee mitigates the loss for us and for the property owner.
How Can I Avoid Paying the Lease Break Fee?
You can mitigate your own costs.
Talk to your Portland property manager about some of the things you can do if you're not in a position to pay the lease break fee or you worry about what it will do to your budget. We know this is a stressful and a difficult time for you, and we want to help. If you can communicate with us transparently and be willing to cooperate with the re-rental of your unit, there may be a way to keep your own fees and costs to a minimum.
When you realize you're going to have to break your lease, let us know immediately. This is not the time to be secretive or protective. Open and transparent communication is the only way for this to work.
When you tell us you need to leave before the end of the contract term, we'll discuss your options. We'll look at your move-out date and work from there. You'll find your property manager actually has some options that will allow you to save money and help us get your home rented quickly.
Recommend a Portland Renter
Maybe you know someone who is looking for a new home.
If you can recommend a resident who is well-qualified and willing to apply and be screened, you may save yourself a lease break fee.
You have already been approved by the property management team at PropM, so you know what we're looking for. We appreciate placing tenants who can be relied upon to pay their rent on time. We want to work with tenants who will help us take care of the property, and who will report maintenance needs as they arise. We look for tenants who follow the terms of their lease agreement and communicate openly with us to ensure everyone has a positive rental experience.
If you know someone who can commit to finishing your lease term, we invite you to recommend them to us. We will take it from there, by providing an application and conducting a full tenant screening. Once they're approved, we'll work out the lease details and establish a move-in date.
When you can recommend a tenant to replace you and finish out your lease term, you won't be held responsible for the full amount of the lease break fee. As long as the tenant is approved and qualified and able to move in as soon as you move out, everyone will be in a stronger position.
Be Willing to Show the Property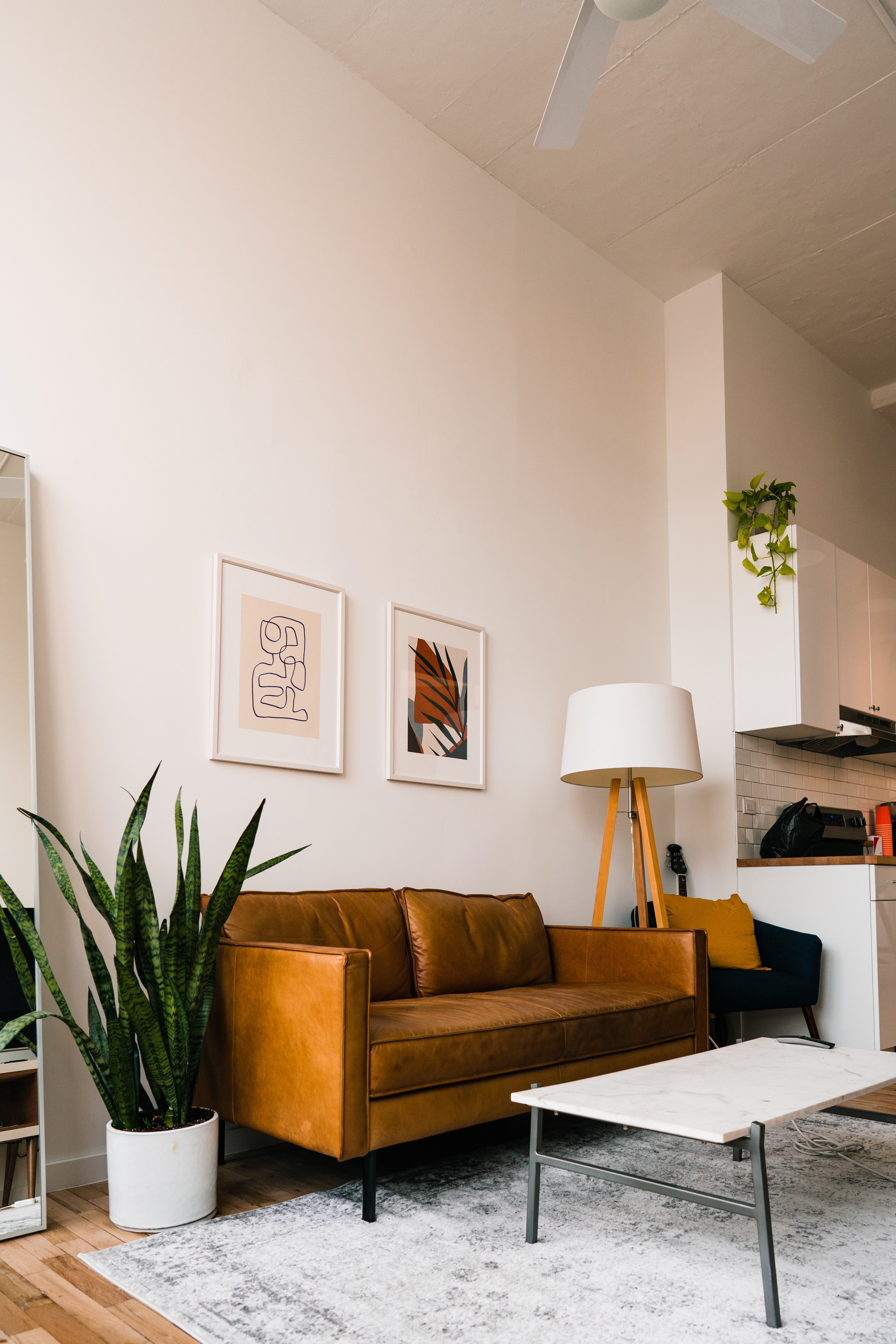 Another thing you can do to mitigate your own risk and cost is to show the property to interested tenants while you're at home.
We'll begin marketing the property as soon as you let us know you're leaving. As we use our online advertising platforms, our own website, and other networking strategies, prospective tenants may be interested in seeing the property. It would help us out a lot if you could be at the property to let these prospects in and provide a tour of the home. It would help you a lot too, because you're going to help the leasing and placement process move along quickly.
The shorter the vacancy period, the less expense it is for us and for you. If you can keep your property clean and in excellent condition and you're willing to show it for us, you won't have to pay the full lease break fee that you might have to pay if you just pack up and leave. Working with us to find and place a new tenant to complete your lease term and potentially renew for another year or longer is a good way to minimize your own costs.
The best thing you can do is to communicate and cooperate with your Portland property management team. Once you decide you need to break the lease and you let us know what's happening, it becomes a situation that all of us need to work through together.