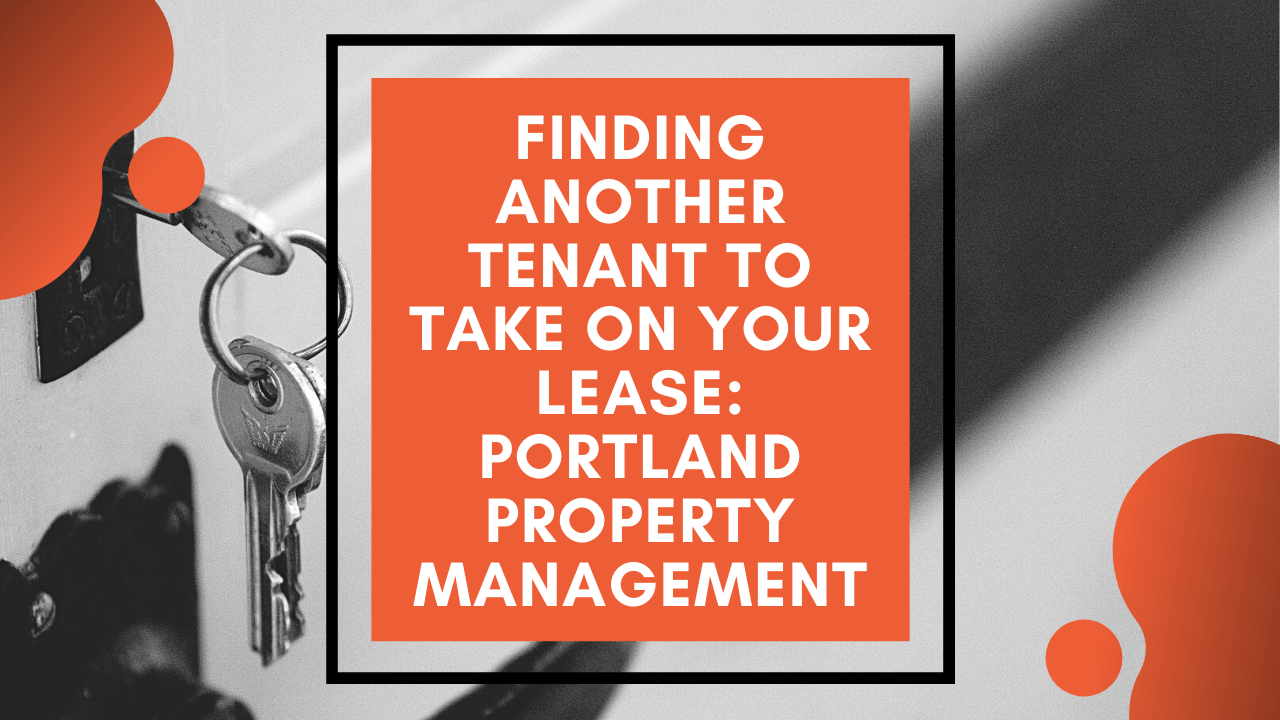 When you have to break your lease, you might have someone in mind to take over the lease and move into your property.
This can be beneficial to both landlords and tenants, and under the right circumstances, it can work out very well. Not only will you save some money on lease break fees and other penalties, you'll also save us time on finding and placing a qualified tenant.
We know that breaking a lease is hard. You probably did not take this step lightly, and whether you're leaving for a new job in another city, a home that you can't wait to buy, or a major life change such as marriage or divorce, we wish you the best in whatever happens next. If you can bring us a new tenant to fill your place and complete your lease term, we'll be grateful and appreciative.
It's important that you understand what's required of you, your new tenant, and the entire process. Communication and coordination will be critical.
Your Role: Communicating with a Potential New Tenant
When you've identified someone who might be able to take over your lease, make sure it's someone who is serious about completing the entire term. A friend who needs a place to stay for a while probably isn't a great candidate. You'll want someone who can stay in place until your existing lease ends. Even better – someone who may consider renewing that lease agreement after your initial lease term has ended.
You've been a tenant with us at PropM, so you know what we're looking for in a Portland resident. We want someone who is reliable and respectful. A tenant who is willing to communicate openly and transparently. We're looking for a long-term relationship with a great tenant who will pay rent on time, take care of the property, and follow the terms of the lease agreement.
Make sure you're referring the best possible choices because they'll have to go through our screening process and they'll have to pay rent every month. We're trusting you to make a good recommendation, and we appreciate any work you can do to find someone who will take over your lease.
Finding a replacement tenant can help you financially. You won't have to pay the full lease break fee if you're able to find someone who can complete the lease term. Remember, we don't want you to sublet the property or put it up on Airbnb once you vacate. That's not the tenant we're looking for, and it will only cause further expenses and extra trouble for you.
If you want to help us find a tenant, recommend someone who is going to perform the way we expect them to.
Our Role: The Application and Screening Process
If you've identified your move-out date, we know we have to work quickly to get a new tenant in place. We won't want more than a few days between the date that you move out and your replacement moves in. That means we'll work hard to make sure the application and approval process is quick and efficient. We'll need your referral to understand the importance of completing the application and providing all of the supporting documents that are required. We'll need to validate their I.D. and talk to their employers or verify their income. We'll need to review financials and get an idea of whether taking on this tenant would be a credit risk.
There's nothing outside of the ordinary when we screen the tenant who may replace you. It's the same process you went through when you applied to live in your home. We will take care of all the communication with your referral as well as the actually collecting of data and documentation. The best help you can provide is to encourage your new prospective tenant to be forthcoming and honest. We want to know about everything, including bankruptcies, former evictions, and other things, even if they're potentially problematic.
Portland has enacted a lot of new tenant protections when it comes to screening. We will always follow all state, federal, and local fair housing laws when we screen tenants.
In addition to the application and screening process, the new tenant will need to be prepared to acquire renters insurance. This will cover their personal possessions as well as liability. If your referral tenant already has a policy in place, they can contact their carrier and let them know about the move. If they don't have renters insurance currently, you might want to recommend your own company or we can make some recommendations.
Working Together to Ensure a Smooth Transition
Communicating with your property manager is always important, but during a transition like this, we recommend that you over-communicate whenever possible. You'll present a potential replacement tenant to us who you believe will be a good resident, and we'll go about the screening and tenant placement process. Everyone will need to play their own part in ensuring this works. You'll have to be open about your move-out date and your referral. The new potential tenant will have to be willing to undergo our application and screening process. Renters insurance will need to be provided and we'll have to decide on logistics such as move-in dates, pets, and deposit requirements.
As your Portland property managers, we'll coordinate everything and keep the process moving forward. We want you to be able to move on with the peace of mind that you did everything possible to mitigate the time and money lost due to your lease break.
Make sure you're willing to make the home available in case we need to show it. Talk to your friends and contacts about your property in case you know someone who is looking for a home. Spread the word on your social media networks and see if everyone can share the fact that there's a great home available for the rest of your lease term.
If you have any questions along the way, contact us at PropM, Inc. We're the leaders in Portland property management for a reason.