Remote real estate investing has grown more popular, thanks to the recent strength of markets across the country and the access that technology provides to potential buyers from anywhere.
With remote investing, investors like you can explore opportunities in different markets without ever leaving home. It's no longer necessary to see a property in person. When you're working with a local real estate agent or property manager, you can do most of the viewing and the due diligence digitally.
Investing is no longer limited by geography. There are even a number of advantages to remote investing, especially if you live in a market that has a higher cost of entry.
There are some extra risks in play, too.
We believe that remote real estate investing is a good idea, as long as you're prepared, clear about your investment goals, comfortable with technology, and supported by a great team that's local to the area where you plan to buy a property.
Assembling a Local Team When Investing in Portland Rental Properties Remotely
When you choose a real estate agent, work with someone who has experience with investors and especially with out-of-state investors. This will help you navigate the process and the local laws and requirements with more efficiency and less frustration.
You need a real estate agent who understands exactly what you're looking for, where your budget lands, and what your timeline is for closing.
Plenty of investors buy a property without the help of an agent. However, when you're investing remotely, you're counting on agents and other professionals to represent you when you cannot be there in person yourself.
What do you need from a local real estate agent?
Expertise. Logistical support. Knowledge. This is a partner in your investment, and you'll need a professional who is more than a warm body at the table. These are some of the things a good agent will possess that will help you with your remote investing goals:
Market knowledge is probably the single most important factor. Your agent needs to talk with you about your price range and the priorities you have for the property. You'll need an agent who has a good understanding of the various neighborhoods and communities where properties are listed. Look for information about schools, demographics, the local economy, and quality of life.

Negotiation skills will be extremely important because you won't be there physically to make offers and review counter offers. You'll count on your agent to communicate with sellers and their agents. For example, if your agent recommends paying a price that's higher than you expected, you'll need to trust that the higher price makes sense because it's a move-in-ready property that won't require a lot of work. You need an advocate.

Look for credentials and experience. You need a good communicator who will keep you feeling like you're right there, even when you're many miles away.
With the right real estate partner, you'll have a local expert who can show you some good options based on your investment needs and your budget.
You will also need a property manager who is located in the market that you plan to invest in.
If you have a real estate agent acting as your representative locally, why do you need a property manager so early in the investment process?
A property manager has a different set of skills than your agent and a lot of experience in the rental market. With a property manager working on your team, you will have someone who can tell you:
How much rent a particular property is likely to earn.

Whether a lot of work will be needed before the property is ready for the rental market.

How long of a vacancy period you can anticipate.

What you're likely to spend on routine, emergency, and preventative maintenance going forward.
Property managers can complement your real estate agent, and when you bring in a management professional early, you will have someone who knows your property. There will be less time between closing the deal and getting the rental home on the market.
Using Technology to Invest in Portland Rental Homes Remotely
Technology makes it possible for you to invest remotely with ease. It's easy to feel like you're seeing a property without actually being there, physically.
This starts with a virtual tour when you want to take a look at a property but you don't want to fly out to see it.
These tours are easy to record and share, and you can take your time looking at each frame and each element of the property that's important to you.
Always look beyond the video tour that's found with the listing. You don't want an overly produced piece of marketing; you want to know what's great and challenging about the property. This is where your real estate agent can be extremely helpful. Ask your agent to visit the property for a showing. You can join by FaceTime call or on Zoom. You can have your agent record the walk-through and share it with you later, accompanied by commentary and recommendations.
Invest in a Rental Property Inspection
As a real estate investor, you may have waived the inspection requirement once in a while as you negotiated a purchase. This is sometimes the competitive leverage you need to have your offer accepted by a seller quickly.
When you're investing remotely, however, having that inspection is an important part of your process.
A comprehensive property inspection is fundamental when you decide to purchase real estate that you have not seen yourself. You'll want to know about any potential problems, especially when we're talking about an investment property that you're required to keep habitable and safe.
Home inspections will save you money in the long term and protect you against buying a property that won't make a good rental. You can't rent out a home with structural issues. You cannot lease space in a commercial building when it's not up to code.
During the inspection, ask your agent to ensure that the following things are evaluated closely:
The property's structure and foundation. This includes the roof, the basement, the walls, floors, and frames. If there are any outbuildings like garages or sheds, you want those inspected, too.

The property's electrical and plumbing systems. The wiring needs to be safe and modern. Outdated wiring is often a problem in older homes. Do all the outlets work? If there are problems, make sure they can be easily fixed. Have the plumbing checked as well to ensure there aren't any lurking problems.

Water damage. Water can have a serious impact on a property, and if there are leaks or signs of water intrusion, it could be due to plumbing problems or poor construction.
Once you receive it, review the inspection report carefully, and talk about it with your real estate agent and property manager. If the inspection unveils extensive damage, a price adjustment might be in order, or you may want to look elsewhere.
Making an Offer on a Remote Investment Property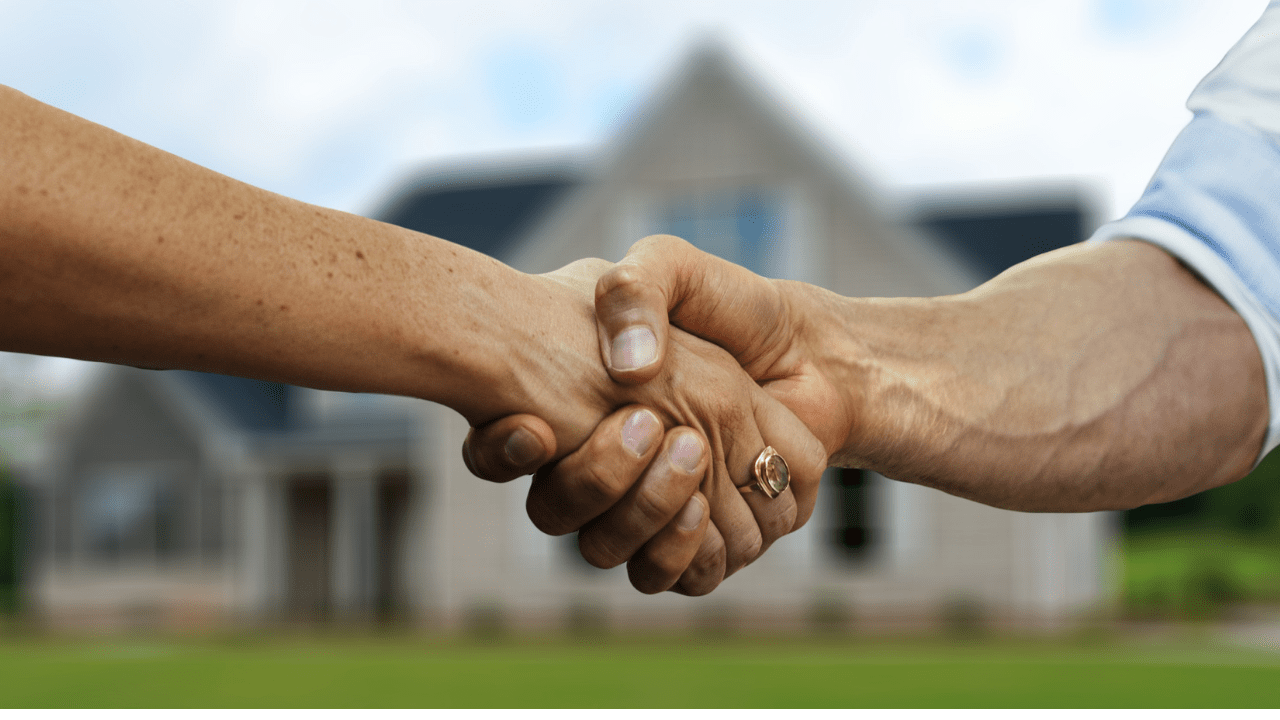 Making an offer remotely might seem risky. However, it's actually not risky at all. You've gathered all of the information you would have gathered if you were there in person, and you have also enlisted the help of a real estate agent and property manager who have provided their expert advice. You'll know you've identified a good investment property.
The process will work the same way it would if you were investing in your own area and making an offer on a property that you had visited a dozen times. Lean on your agent for advice when it comes to measuring your offer against the asking price. This will depend completely on the local market and where prices are, currently.
There may be a counteroffer, negotiations, and a lot of back and forth. As an investor from out of the area, you'll likely be in constant touch with your real estate agent during this period. It can feel nerve-wracking when you're not there, but trust the process and your partners.
The closing process can go forth without you there in person. In some cases, an e-closing can take place, through a secure online portal.
The ability to invest in properties and make offers remotely is good for investors because it opens up a lot of doors and presents a number of new opportunities.
This might have been uncommon at one point, but it's not anymore. As long as you're working with some expert local partners and you're willing to invest some time into virtual tours and digital communications, you can buy a property sight unseen with relative ease.
Get to know some of the markets that you might not have considered previously. Diversifying your portfolio in this way will only strengthen it. If you're thinking about investing in a property in Portland, we'd love to talk with you. Please contact us at PropM. We're open 365 days a year and seven days a week, and we're happy to help you.