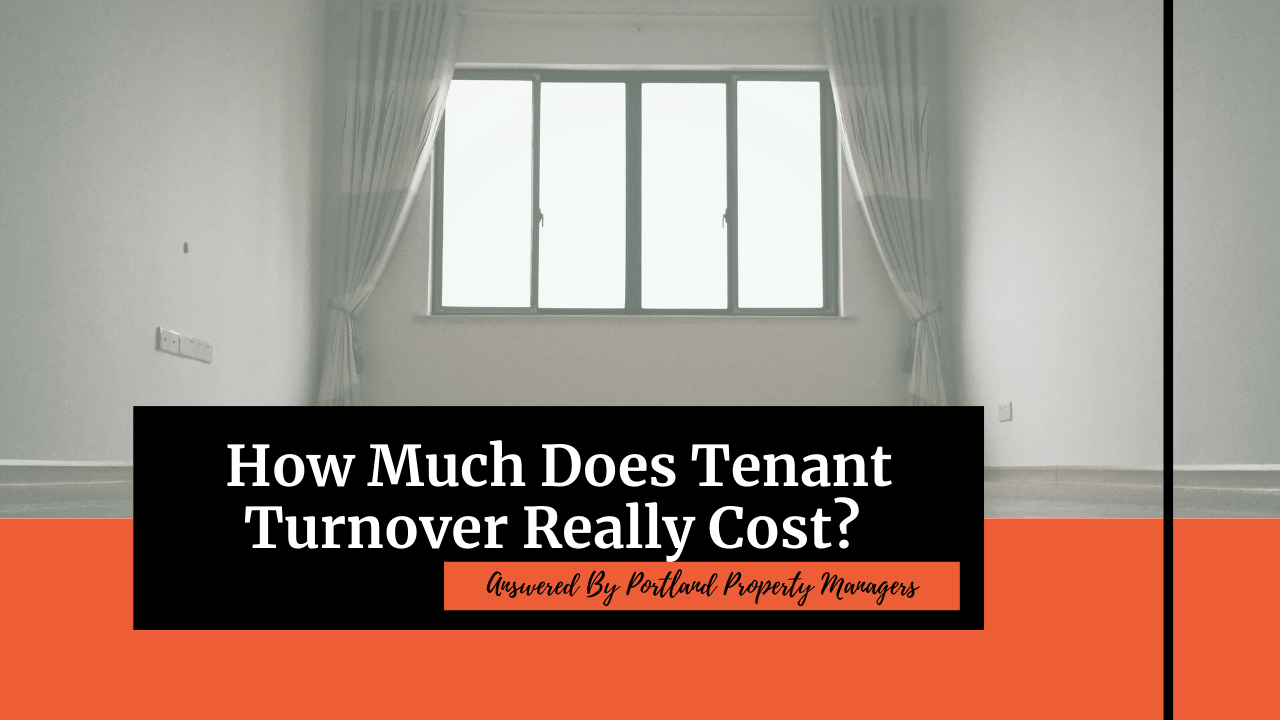 Like vacancy, many rental property owners in Portland want to avoid tenant turnover whenever they can. They know it will come with some disruption to their rental income, and it will also include costs for maintenance, repairs, potential upgrades, and possibly cleaning and landscaping. You'll need to re-key the property and get it ready for a brand new tenant.
Tenant turnover will come with costs, but if you've had a good tenant in place who has taken excellent care of the property, communicated when maintenance was needed, and fulfills the requirements of their rental agreement, the turnover process doesn't have to take too long and it doesn't have to cost too much.
Working with a professional Portland property manager will always help you save money. At PropM, we conduct tenant turnovers at no extra cost to our owners. You'll need to pay for any wear and tear issues and there may be maintenance that's required. However, you won't find an additional property management fee when you work with us. Some of our local competitors will charge a percentage of a month's rent in turnover fees. You don't have to worry about that with us – we have a different business model.
If you're budgeting or planning for an upcoming turnover, we have some information that may help you understand what you can expect to spend.
Paying for any Repairs and Maintenance Due to Wear and Tear
The tenant's security deposit can be used to pay for any damage to your rental property that was due to the tenant's abuse, misuse, or negligence. Maybe there was an accident that led to a hole in the wall or a broken cupboard. Even accidents will be the responsibility of the tenant. Damage is their responsibility, and as long as it's well-documented, you can make any claim against the security deposit that qualifies as tenant-caused.
Documentation is important. You'll want to have photos, notes, descriptions, and if possible – a video. We conduct a video move-in inspection as well as a video move-out inspection. This allows us to compare the condition of the property before the tenant took possession and after that same tenant moved out.
While damage is the tenant's expense to incur, the owner is responsible for any repairs that are needed due to normal wear and tear. This defines the deterioration of the property that would normally occur under any circumstances – even if you were living there yourself. It covers things like small holes in the walls from where paintings were hung or scuff marks on the walls from where furniture was placed. If there is wear in the carpet in high-traffic areas, that's not going to be the tenant's responsibility.
Budget for these wear and tear items. The cost will depend on the size and type of your home, as well as the number of people who were living in the property. If the tenant was good about preventative maintenance and reporting the necessary repairs, you probably won't have much to do. That's going to save money on your turnover costs and ensure you're able to re-rent the property quickly.
Paying to Make the Property Rent-Ready
Once everything is fixed and repairs have been made, you'll have to walk through the property to ensure it's rent-ready. You'll want to show the property and list it on all the important and necessary online marketing channels. Make sure it's ready to be advertised and make sure it's ready to be occupied.
This isn't necessarily a maintenance expense, but it is a rent-ready expense. We're thinking about things like light bulbs and air filters. You'll want to make sure these things are replaced if necessary. If you've had the same tenant living in the property for 10 years, new paint on the entire interior of the house will likely be necessary. You will likely need new carpet or better floors.
Take an objective look at how the property will appear to prospective tenants. There may be a cosmetic expenses to ensure the home is ready for the rental market. You shouldn't have to pay very much for these things, but you want to make sure it shows well and attracts good tenants. A home that doesn't look as modern or inviting as its competition will take longer to rent, and that's going to increase your vacancy and turnover costs.
Considering Cost-Effective Updates and Upgrades
Upgrading and updating your Portland rental property isn't absolutely necessary during the turnover process. However, it is something you should consider, especially in a competitive market. You'll have to spend some money on this process, but you'll likely earn that back in an increased rental value. When you've made some improvements to your property, you're likely to rent it faster and you have a better chance of attracting high-qualified tenants.
Where should you focus?
Start with kitchens and bathrooms. These are the easiest rooms to make cost-effective improvements. New lighting can make a big difference and doesn't cost a lot. You can also change out the hardware that's on your faucets or your drawers. In the kitchen, creating extra storage will be a huge selling point for good tenants. In the bathroom, a new mirror over the vanity might go a long way.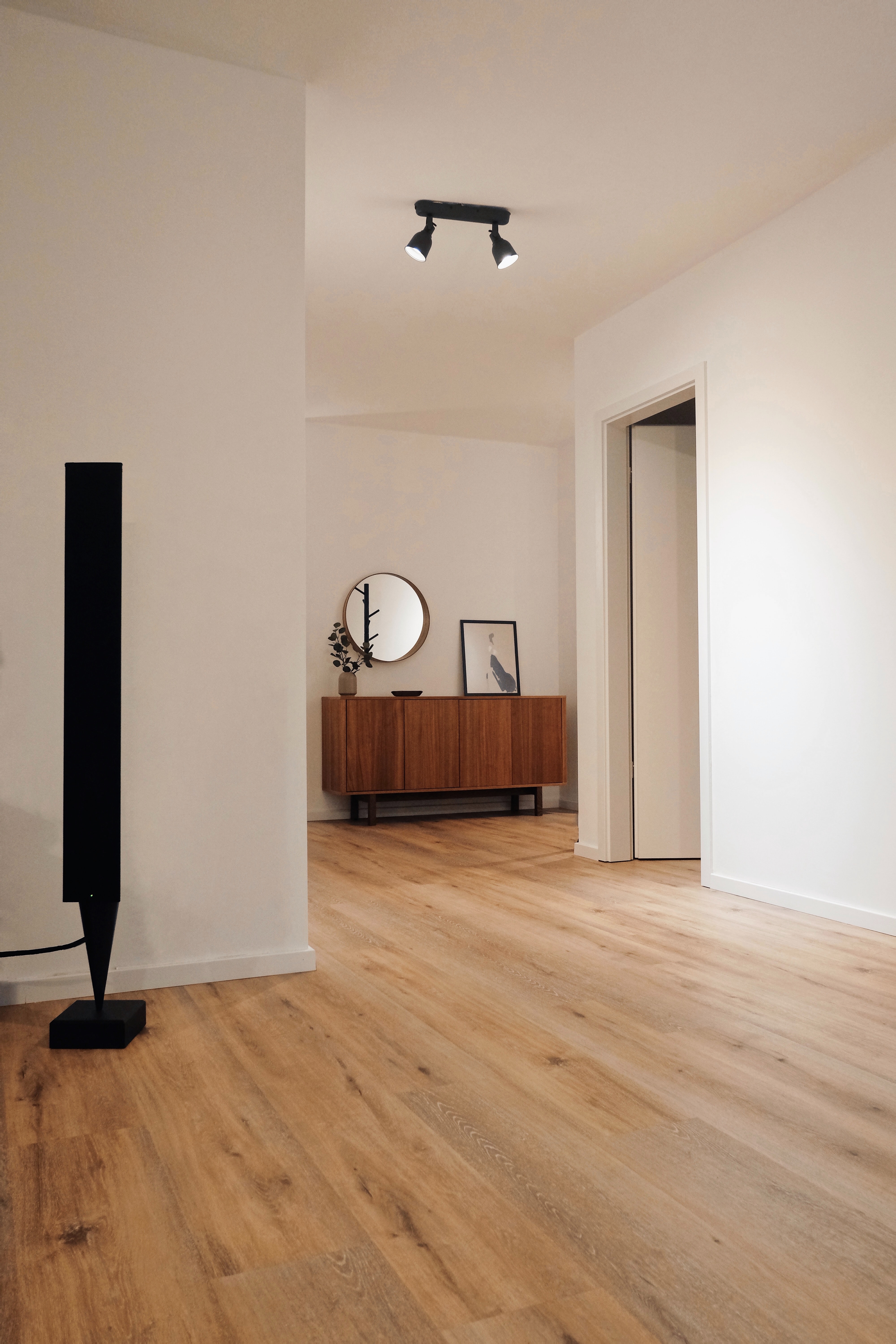 Look at the floors and if you've been cleaning and replacing carpet during every turnover, consider hard surface flooring instead. Not only does it look better, it's also easier to maintain for your tenants and for you when you're conducting these turnovers in the future. There are fewer allergens in hard surface flooring than there are in carpets, especially if you have a pet-friendly property.
Pay attention to your landscaping and make sure your property has curb appeal. Investing in the appearance of your rental property is also an excellent idea.
Your turnover costs need not be extreme. While it's always better to keep a good tenant in place rather than going through this process and facing a vacancy, you can use the turnover period as an opportunity to create an exceptional rental experience for your next tenant.
Our turnovers are fast and efficient. If you'd like some help with the Portland leasing or property management process, please contact us at PropM, Inc.