Multi-Family Owners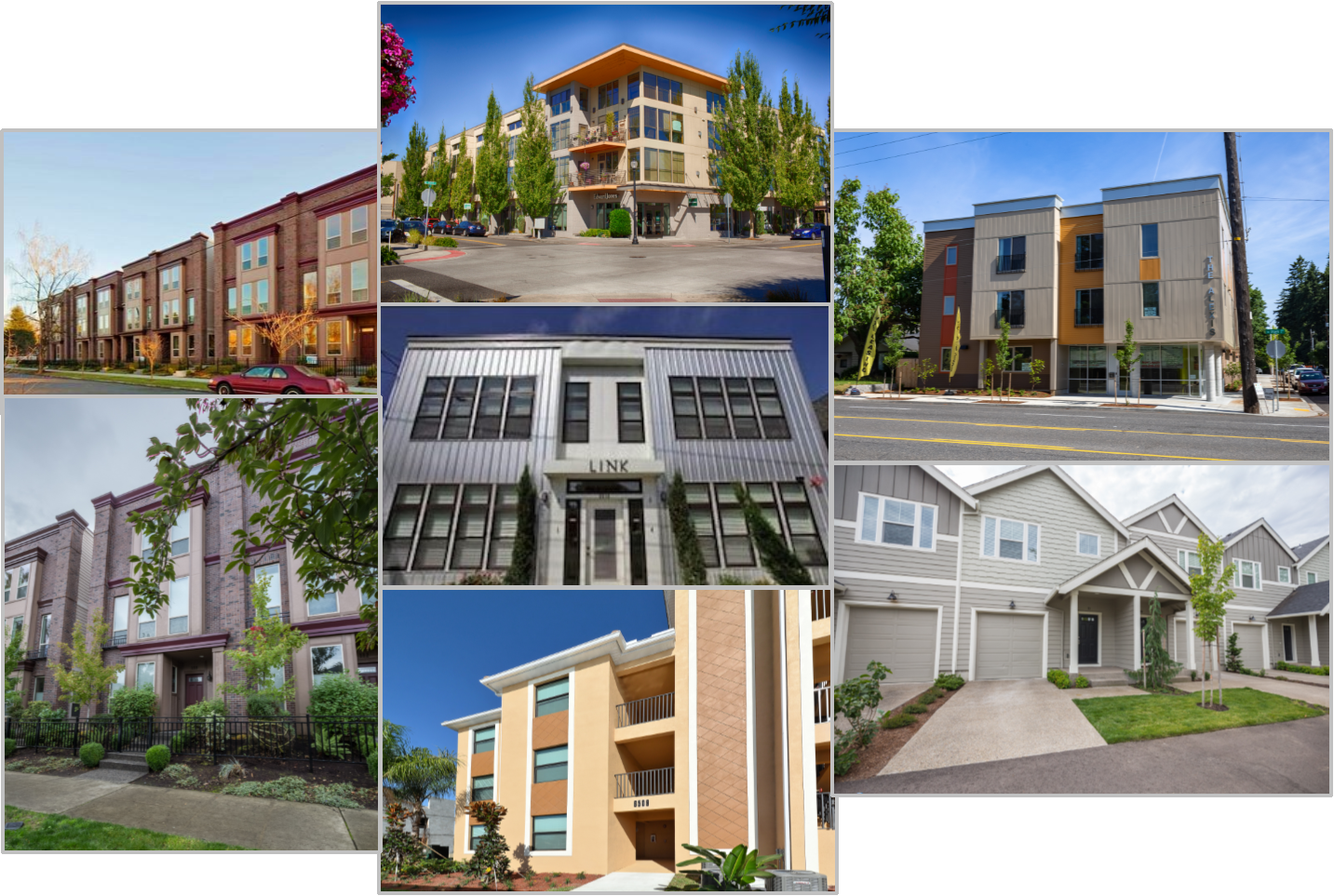 If you are a multi-family investor, your Property Management Company is key to your success.
When you go to sell or exchange your building, your must be full and your must be getting top market rents. If not, your management company just cost you potentially millions.
How can we make these statements?
We can tell you 100%, yes 100% of the multi-family project owners who have hired us have all said "We wish we would have found you years ago" as their buildings were being mis-managed in our opinion by the previous property management company. "They" are using a very old school business model, which simply does not make sense in today's world.
First, we answer the phone and show your available units 7 days a week, no exceptions. We have no voicemail at all, we answer our phone 24/7. Try us. Whether it be rain, snow, wind, fire, pandemic, we are here 100% of the time to assist you and your tenants. No BS. All of our competitors only show on sporadic/random days, versus every single day of the year as we do. Think that makes a difference? It has to, being open literally twice as many hours per year literally is a game changer. Makes no sense to us. We show your units 365 days a year, 7 days a week.
We Are Open 365 Days A Year!
We are open 365 days a year, and staffed in our office, which means we do not have a day off, we process leads, showings, applications, rent collection, leases every single day of the year. What does this really mean? You flat out get much better service, higher rents, lower vacancies, ontime rents, simply because we are open and helping people the way they want to be helped and treated.
No other company does it better.
We appreciate your interest and look forward to hearing from you.
Our efficiency and our proactive approach benefits all owners. However, it is never more apparent than to an owner who owns many units.

Testimonials
Why wouldn't I recommend PropM, Inc.? They truly have beat the other management companies I've used (Atlas Management, Legacy Property Management, C & R Real Services) hands down in regards to communication, feedback, advertising and follow up.

PropM has truly shown themselves to be The Property Management Experts! PropM actually answers the phone 7 days a week unlike previous management companies I have worked with. I NEVER have to wait for the answer to any question, rep. They actually are in the office when they say they will be. What a refreshing change! Even in the midst of a Pandemic the property has 98% occupancy. They show properties 7 days a week.

Mike M.
I have been in real estate since 1970 and property managed since 1975 my company was MBA Properties. I know real estate is hard work especially property management. Prospect would lie about their qualifications and you have to stand before the judge and I had a good one, she would take the time to explain tenant rights.

So when I closed my real estate office in 2018, I interviewed over 18 property managers. I would follow up, and found by talking to their Xlandlords what they thought. I tried a couple of them, I wanted one that would answer sign calls personally on Saturdays, Sundays, Holidays. That is when good tenants are looking. I wanted a property management firm that was honest with me,. I found one! At first I did not believe it, and interviewed Dave, but did not go with him. That was a mistake, A year and a half later I was tired of hearing excuses. I would even send them a tenant I use to have.

I called PropM back and they answered the phone on a three day weekend. I saw that someone always picked up the phone, it was an agent, not an answering service..

With five vacancies each costing me more than $66 per day in lost rents, I met with Michelle the director of PropM. I terminated with the firm I had, it was a large firm, for nonperformance.

Now I personally could work with a 10% vacancy, but Michelle, infact kept me from lowering one property $100, because I thought it was the market. She said give us a week, we will follow up on all the inquiries and get back with you. BOOM! it is rented, that is $1200 per year, it is half of my property taxes on that property!

My properties go out as far as Hillsboro, if you are thinking of getting rid of your property I am interested let Michelle and Dave know, I am interested. Because I have the property management firm to handle my stuff,

Frank H.