Multi-Family Owners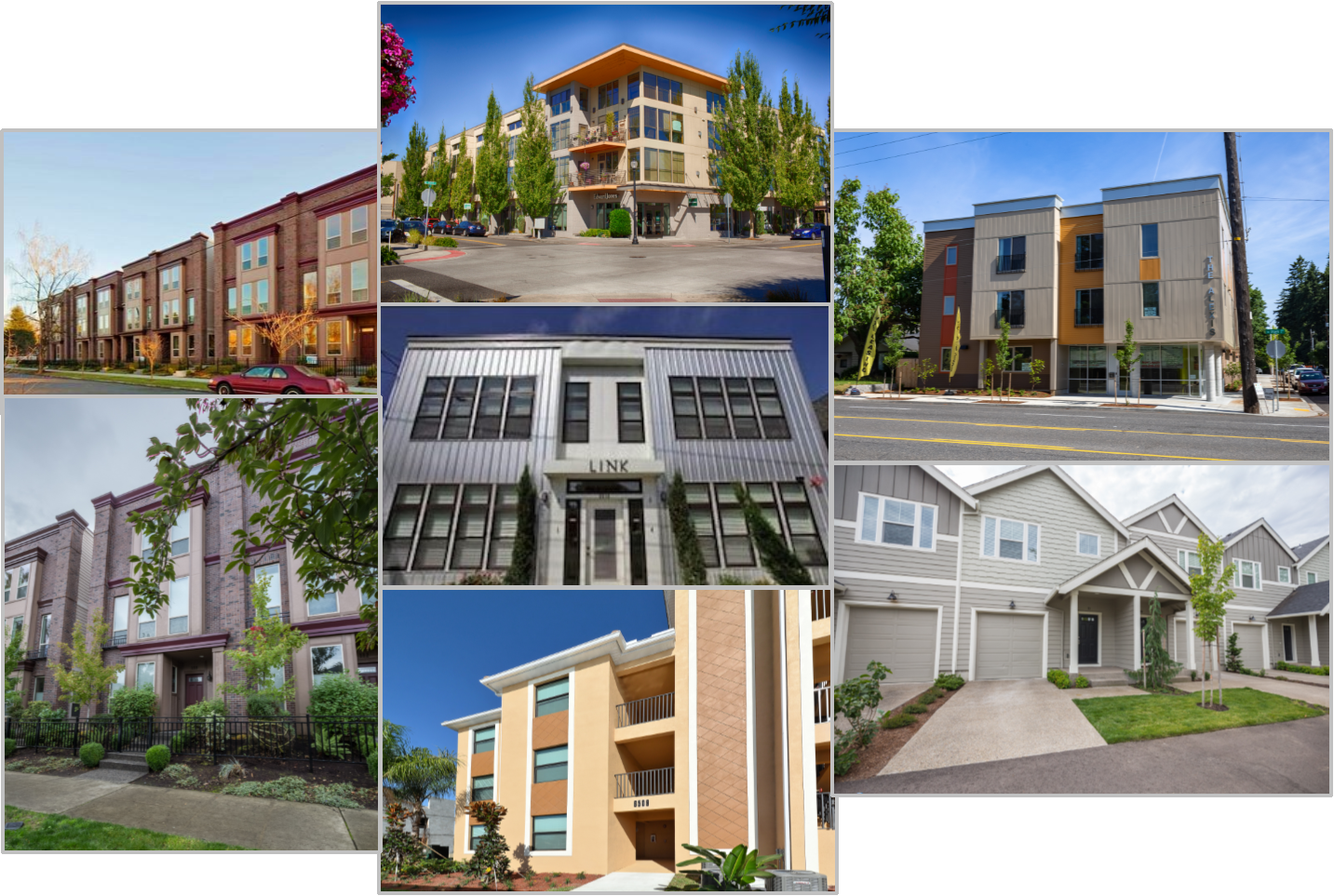 Our focus is on your ROI.
Why PropM, Inc for Multi-Family? We simply do it better! We will without a doubt increase your ROI.
Lower Management fee's. How? We use technology, processes and efficiency. You benefit.
Increased Rents with better and professional advertising.
Increased Occupancy percentage, Decreased Vacancies
24 hours a day / 7 days a week customer service
Improved Grounds Management
Improved customer service for your tenants, vendors and you.
Improved accounting and reporting
Credit Reporting on all tenants improves on time rent collection
Our efficiency and our proactive approach benefits all owners. However, it is never more apparent than to an owner who owns many units.

Finance / Budgeting & Goals
Annual Rental Projections and Budget Tracking are just the beginning of where we excel. We track actual versus budget and report the variance each month to you electronically.
Below are just some of the advantages we offer over our competitors.
We pride ourselves in offering great analysis and suggestions on areas where ROI can be improved. We have the luxury of visibility over many other multi-family properties, creative solutions and our experience to increase your return on investment for your property managed by PropM, Inc.
Inquire About Our Services
Our Ultra-High-Tech approach saves you money with our efficient electronic processes - from scheduling showings to lease generation to rent payments.
Our 7 day a week/24 hour a day customer service has proven to increase on time rent payments.
Our 7 day a week Leasing Team tracks every lead, renting properties faster, minimizing vacancies, increasing ROI.
We report tenant payments to the credit bureaus, increasing tenant awareness of the importance of on-time payments and the negative effects of late payments.
Our video Move In/Move Out protocol and documentation virtually eliminates unnecessary owner expenses, holding tenants accountable and has insurance benefits too.
Our proactive approach to grounds management and re-purposing onsite managers improve grounds/curb appeal, increase rents, reduces accounting liability, improves, tenant relationships.
Our proactive approach to lease expiration and rent increase notification minimizes vacancies and maximizes revenue.
Corporate oversight brings peace of mind to both the onsite manager and owner. Professional back-end accounting reduces liability and increases quality of property with re-purposing the on-site manager.
Our massive reach in advertising your units on over 125 websites globally in conjunction with social media gives your property the exposure needed in today's fast paced market.
As a multi-family property investor you have specific needs and concerns in hiring a property management company.
We know maximizing your ROI is the goal. We have the same goal, return on your investment.
Onsite management is always a question we spend time on with each owner. We have a proven and modern approach to onsite property management.
We re-purpose the Onsite Manager Role
By focusing the Onsite Manager on the care of the property and tending to tenant requests, improving street/curb appeal indirectly increasing the quality of tenants, on time rent payments, higher rents.
Centralized accounting delivers professional and timely reporting, lease preparation, evictions, late fees, collections and more.
Nearly 100% of our rent is collected electronically, improving speed of rent collection and dispersion to you. Eliminating the need for the On Site manager to become the expert at collections and accounting. Further this reduces any temptation of on-site managers to "cut deals" with tenants on rent collection, late fees and more.
We have proven results when the On Site manager tends to the property itself.
Whether it be fixing approved repairs in the unit, walking the grounds daily picking up cigarette butts, cans, garbage, etc. Improved grounds mean higher rents and reduced expenses.
Our thorough six point tenant screening check is very thorough and is just one of the many reasons our on time rent collection is nearly 100%. A nationwide credit, criminal, eviction and rental history check, income and employment verification, coupled with credit bureau reporting of tenant payments, increases ROI by having higher on-time payment records and placing of more qualified tenants.
Contact us today to learn more about how we can improve your ROI for your multi-family property's.
The Numbers

+

PropM, Inc provides tremendous value to owners of multi-family properties. Our proactive approach to rent collection, maintenance, rent expiration and rent increase to name a few, not only minimizes vacancies, it increases your ROI. Well in advance of any vacancy, we begin the process of advertising, marketing and improving any elements of the property to ensure the highest market rents are achieved, each time.

The nuts and bolts of increasing the CAP Rate and your ROI, are simply being proactive, minimizing vacancies and costs while maximizing rents. Our proprietary industry leading software certainly gives us an advantage in delivering unparalleled results. By investing heavily in our systems and resources, we operate 24/7, delivering each step in the process faster than the industry standard. From background checks, to electronic lease signatures, rent collections and ACH distributions, we do it fast and accurate. All these best in class processes, are quick, automated and double checked, making a big difference to your bottom line. Take a look below at real cases where we have delivered unparalleled results.

See our results in managing multi-family units.

+

We deposit funds electronically directly into your bank account, eliminating the waiting for a check in the mail.

We are open 7 days a week and answer the phone 24/7.

Take a look at the other tabs and resources on our website. We continually update our website with useful information for Owners, Tenants, and Vendors, whether it be via our Blog, Facebook and more.

We look forward to hearing from you and working with you soon.

Thank you, PropM, Inc, The professional property management company.