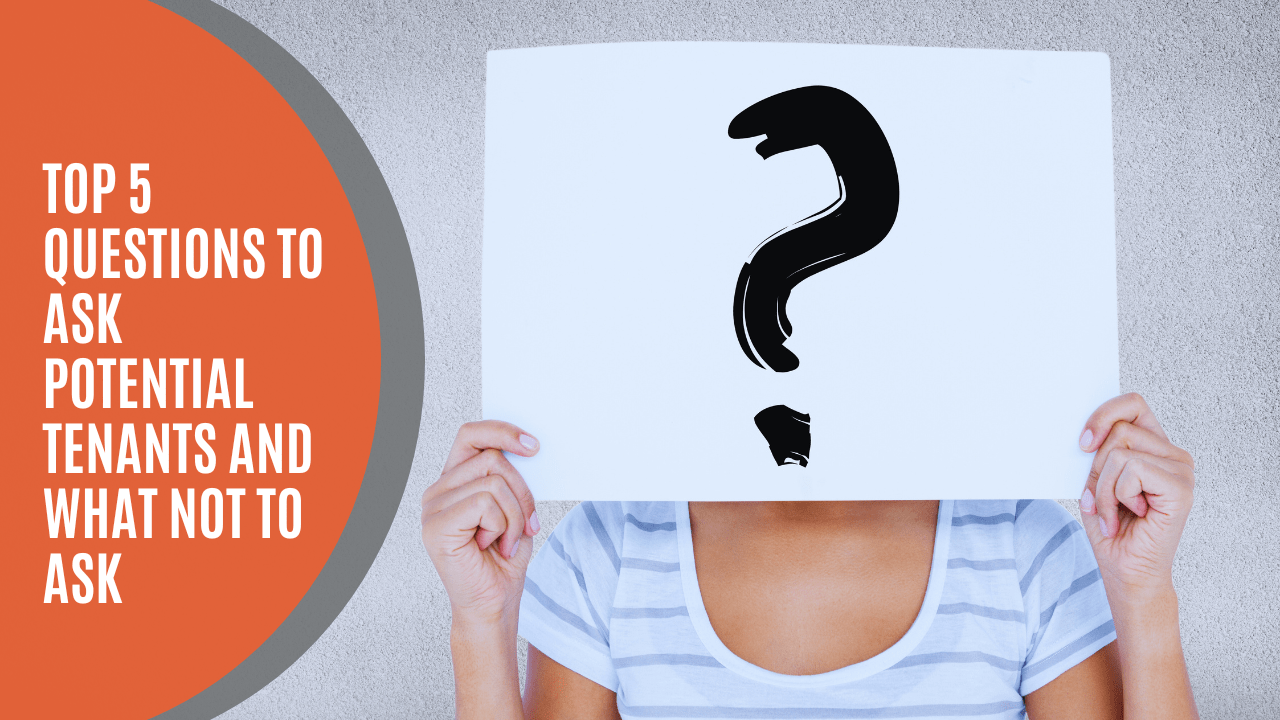 One of the best reasons to work with a Portland property management company is that you can leave the tenant relationships and the tenant management to your property manager. We understand how to select tenants, screen them, and even retain them. It makes a big difference to our owners; there's more consistency, less conflict, and fewer vacancy and turnover costs.
Choosing the right resident for your property is critical. Working with a good tenant leads to a positive rental experience. A profitable one, too. Placing a tenant who isn't qualified will only lead to additional expenses and a lot of wasted time, not to mention the frustration that comes with chasing down late rent, enforcing the lease agreement, and paying for property damage.
If you're not working with a Portland property management company, we have some tips on what to ask the potential tenants who are applying for your property. Remember that you have to follow all state, local, and federal fair housing laws when you're listing your home, showing your property, and screening your applicants. Even your conversations have to be fair housing compliant, so pay attention when you're asking questions. Don't say anything that can be perceived as discriminatory or unfair.
Start with these top 5 questions that often seem to tell us what we need to know ahead of the screening process. Make sure you read all the way to the end of the blog, where we'll also tell you what not to ask.
1. Ask Portland Tenants Why They're Moving
Whether you're chatting with the prospective tenant or showing them the property yourself, part of your pre-screening should be understanding why they want to move out of their current home. Some reasons will make sense. Maybe they need more space. Or, maybe they're downsizing. Perhaps they want a different neighborhood or you might encounter tenants who are moving into Portland from outside of the area.
All of these are good reasons to move.
Be wary of the tenants who are eager to tell you that they're moving because of a terrible landlord or a horrible living situation. Their complaints may be valid, but they might also be telling you that they're going to be difficult tenants; drawn to conflicts and disputes. If they have a legitimately bad landlord, you can empathize and talk about other things. But, if they cannot wait to share with you a list of grievances that includes all of the things that their current landlord is not doing correctly, it's possible this will be a difficult tenant.
This question can lead you to a discussion about how many people are planning to move into the property. You cannot ask about the age of tenants or marital status or anything like that. But, you can ask how many occupants will be residing in your property. So, if they say they're looking for a home that's larger than the one they have now, ask how many tenants will be moving in.
If the prospective tenants are looking to move because they don't like their current neighborhood, ask where they're living now. Find out what they're looking for so you can have a sense of whether your property and its location will be able to meet their needs.
2. Ask if they Have Pets
Allowing pets into your Portland rental property is a great way to reduce vacancy, increase what you earn, and retain your residents for the long term. Well over half of the Portland tenants in the market for a new home at any given time will have at least one pet. Not allowing pets will seriously limit your tenant pool and reduce the number of people who are interested in renting your home.
If your listing has indicated whether or not you will allow or consider pets, this should be an easy topic to cover with prospective renters. No one with three dogs will bother seeing a home that doesn't allow pets. If you do allow pets, and your potential tenants tell you that they have animals, spend some time talking about them. How many do they have? What type? How old are they and are there any medical conditions you should be aware of?
People love sharing photos of their pets, and you should ask if those tenants have any photos. This will give you an idea about whether the animal looks healthy and well cared for. It can also confirm that it's not a dangerous breed, which might be an issue for your landlord insurance policy.
When you're renting to tenants with pets, always talk openly about your pet policy, even before the prospective tenants apply for your home. Discuss your expectations. Talk about any pet rent or pet fees.
Remember that service animals and companion animals or support animals are another matter, entirely. You will have to allow these animals even if you don't allow pets. You won't be able to reject an otherwise qualified applicant because they need a service animal or an emotional support animal. You also cannot charge a pet fee or any pet rent, as you might with pets. The law does not see them this way; the law sees them as accommodations.
3. Ask About Income
You don't want to waste your own time, and you don't want to waste any of your prospective tenant's time. So, talk about your income requirements. Ask how much they earn, and think about whether that's enough to cover the rent. Make sure you're following Portland's strict rental laws when it comes to evaluating income. If the monthly rental amount is below the maximum monthly rent for a household earning no more than 80 percent of the median household income as published annually by the Portland Housing Bureau, there are different income criteria you're required to use.
Establish a set of rental criteria before you ask questions or start screening. This should cover everything from financial requirements to income to rental history.
4. Ask When They're Moving
You want to be sure the timing works for you and the tenants who are coming to see your Portland rental property. If you're showing the home to someone who isn't ready to move for another two or three months, you'll have to absorb a lot of vacancy costs in order to rent to that tenant. If you show your home to someone who wants to move in the next day, you may not have time to conduct all the screening and due diligence you need to do.
Ideally, your tenant will be ready to move in when your property is ready for occupancy. Maybe that's in two weeks, or maybe it's at the end of whatever month you're in. Get the timing right so you're not left with a long vacancy period or rushing to prepare the property to eat your tenant's immediate needs.
5. Ask What Their Rental References Will Say About Them
Prospective tenants should know that you're going to contact current and former landlords as part of your screening process. Ask them for an idea of what you'll hear. Will they report that the tenant paid rent on time? Took good care of the property? Was easy to talk to and deal with?
When the prospective tenant is confident that their landlord references will be good ones, that's a good sign. When they're nervous about the idea of you talking to landlords, that's also going to give you a fairly reliable indication of their reputation as a tenant.
What NOT to Ask Potential Portland Tenants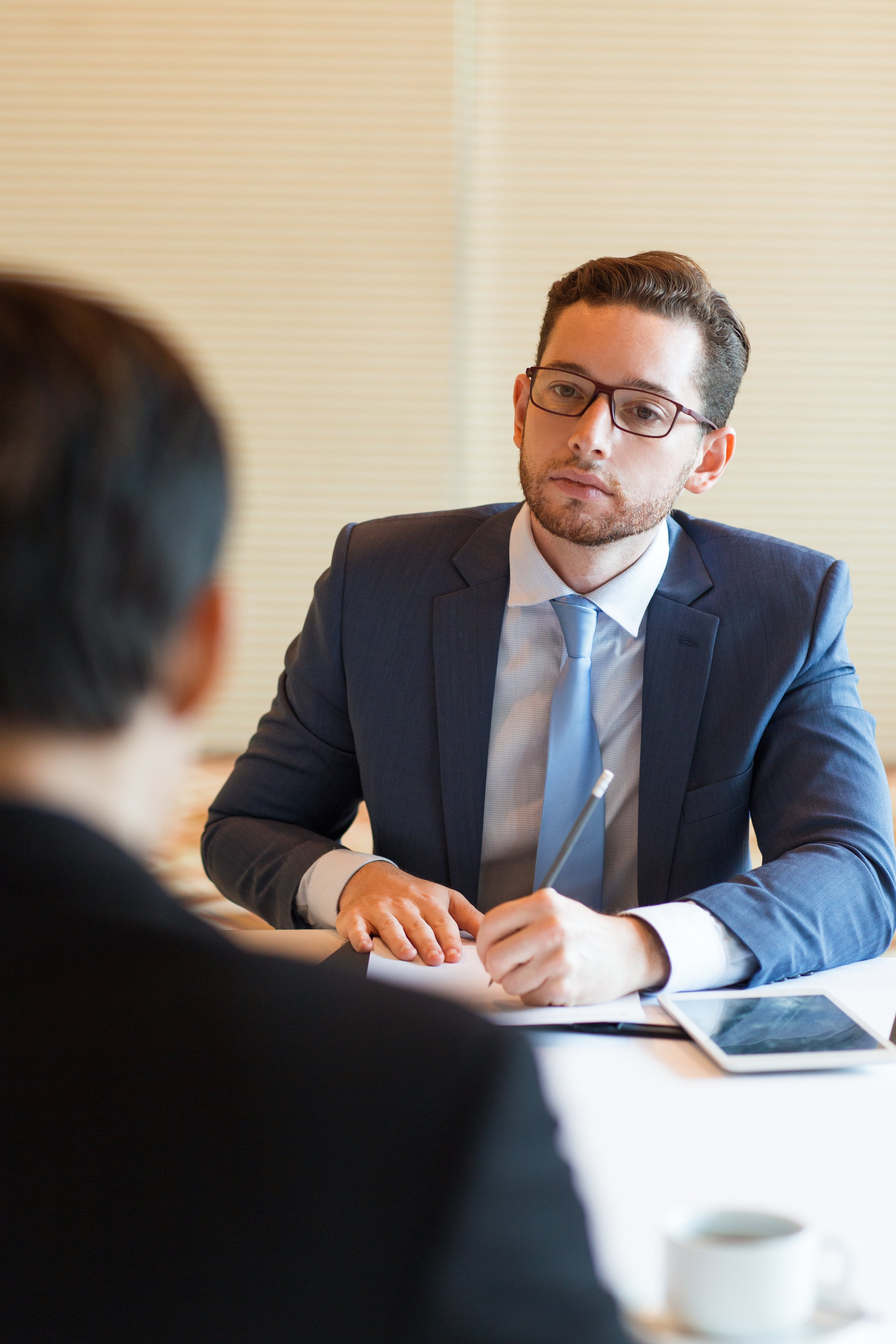 If you don't have a good understanding of the fair housing laws and requirements in Portland and throughout Oregon, make sure you're allowing a professional management company to conduct your screening. It's easy to make an expensive mistake if you don't understand the nuance of the language you use and the questions you ask. Asking someone if they're married, for example, might seem perfectly conversational to you. However, asking this question while you're considering that tenant for your rental property can be seen as discriminatory.
Do not ask about marital status or age. Do not ask for their religion, and don't ask "which country they're from." Never ask about race or national origin or immigration status.
There's a lot in the screening and leasing process that can be automated, and we always take advantage of the innovative technology that's at our disposal. Sometimes, however, an old-fashioned chat can tell you much about your tenants even before you begin the formal screening process.
Always remember to keep your questions and your tenant screening fair and objective. You can ask the five questions we just talked about, and then you should leave the rest of the information to the application, and the information it provides.
We effectively screen hundreds of tenants in Portland every year. We can help you establish a safe, legal, and effective screening process that will protect your property and your interests. Please contact us at PropM, Inc. We'd love to tell you more, and we're open 7 days a week.