Services
Our
Competitors
The Difference
24/7 Live Voice
Yes
No
Most property management companies are understaffed, not open 7 days and struggle to return calls.
24/7 Availability
Yes
No
We are available everyday of the week to discuss your property management needs, including weekends.
Professional Advertising
Yes
Rarely
We pay for Professional Photography and have a professional ad displayed on approximately 135 websites. Along with our 24/7 Customer Service, we don't miss a call and we capture every lead.
Dynamic Website
Yes
Not very often
Our Dynamic Website is Mobile friendly, which is a big deal since 40% of tenants and owners search via mobile phone. You can make mobile payments and more on our site.
Lead Tracking
Yes
No
We track every single lead, whether it be via telephone or email. We keep you in the loop with every lead.
Online Application Process
Yes
Sometimes
Fast efficient results! While others take days to verify, we verify the same day with a 6 point check system.
Showing 7 Days a Week
Yes
No
We show your property 7 days a week. No other companies do, which means we rent your property faster.
Pre-Qualify Tenants
Yes
No>
We pre-qualify each potential renter to ensure tenant quality and avoid unnecessary traffic through your property.
Thorough Screening Process
Yes
No
Our 6-point check is the most thorough in the industry! Credit, Criminal, Eviction, Rental History, Employment and Income Verification, every time.
Use of Social Media
Yes
No
We continually post relevant information to Google, Twitter, Facebook and more in an effort to easily connect with all of our tenants in the ways they prefer.
Owner Weekly Updates
Yes
No
Weekly updates to owner, tracking calls and showings. Our goal is to aggressively rent the property at top market rates.
Attention to Detail
Yes
No
We literally track everything from all phone calls, to leads, to showings, etc, etc.
Caring Staff
Yes
No
Our staff simply cares. Our goal is to offer the best possible customer service, whether it be Owners, Tenants or Vendors.
Admin. Charges/Fees
No
Yes
We have zero set up charges. In fact, we invest our money in your property first via professional photos, video and more before we collect a dime. No upfront costs to you.
Reduced Maintenance
Yes
No
We answer every call so maintenance requests are handled quickly and efficiently which equals satisfied tenants. Our preventative steps save up to 30% on maintenance. Our no upcharge policy saves you more.
Pre-Maintenance Checks
Yes
No
We run our tenants through a simple pre-maintenance check before calling for service. We save owners up to 30% on their maintenance charges with excellent self evaluating tools to prevent unnecessary charges.
Up-Charging
Never
Often
We don't upcharge for maintenance or anything else. We often get you lower rates due to the volume of work we provide our vendors.
Advanced Technology/ Software
Yes
No
We have invested a substantial amount of money customizing the process, whereas most other property management companies are primarily paper based and reactive, or use out of the box software.
Fast Auto Deposit
Yes
No
We distribute owners/investors funds on or before the 10th of each of each month via ACH Deposit.
On Time Rent
Yes
No
We have a very proactive approach to rent collection which makes our on time rent among the very highest in the industry.
Low Delinquency Rate
Yes
No
We have very low delinquency rates due to our proactive approach, multiple options for tenants to pay rent and our firm collection policy. Tenants may pay online with credit card, via E-check or pay cash with a barcode at 7-11.
On Demand Reporting
Yes
No
We can customize nearly any report to satisfy your requirements.
Competitive Fees/Value
Yes
No
We charge two fees: a Leasing Fee and a Management fee. We also offer Eviction Protection and additional services as required. We offer much more value than any of our competitors.
Eviction Protection
Yes
No
We offer Eviction Protection for $10/mo. This means if you sign up, we will pay for any Eviction all the way up to a Jury trial. Great value for $120/year to not have to pay for an Eviction.
Industry Leading Software
Yes
No
We have built proprietary software which helps to proactively manage your property, generate lease renewals, maintenance saving tips and so much more.
Vacancy Charges
No
Yes
We never charge you for a vacant property. Our job is to get it rented. Others charge a vacancy fee.
Vacancy Monitoring
Yes
No
Our systems keep us on track for the owner's goals, vacancy rate and rental price criteria, delivering the highest ROI in the industry.
Annual Rent Increases
Yes
No
Proactive rent increases essentially cover our cost, maximizes both your return on investment (ROI) and your property value.
Video Move In / Move Out
Yes
No
They say a picture is worth a thousand words, we say a video is worth a million. We see no better way to hold someone accountable than video recording before Move In and after Move Out, this virtually eliminates any issues. While our competitors are still hand filling out paper.
Maximize ROI
Yes
No
Our industry leading software and proactive approach to rent collection and minimizing costs help to maximize your ROI like no other.
Green Friendly
Yes
No
Our industry leading software minimizes the impact to the Earth, benefitting all of us.
Our Technology
+
Our Technology Puts Us One Step Ahead
Our investment in software and systems helps us run a more efficient and profitable business for the Homeowner. Our top priority is to provide the most outstanding service to our Owners and Residents. We are excited to pass on these advantages to you:
We quickly respond to owners and resident service requests.
Because our solution is web-based, we can access all of our data from any location and at any time. This allows us to provide outstanding service for our customers. Sensitive information is housed in data centers with the same security levels used and trusted by major banking institutions.
Your monthly owner statement is delivered electronically.
The easy-to-read owner statements can be sent via email or can be accessed online using our convenient online Owner's Portal, saving you time (and paper).
Maintenance issues are addressed and resolved faster.
We communicate with vendors and create electronic work orders to get repairs fixed quickly and cost efficient. Great customer service keeps the Tenant updated throughout the process.
Your payments are sent electronically and securely.
We use online ACH (electronic payments) to securely deposit your payment in your bank account so you receive your funds fast. Most of our competitors deliver funds up to two weeks after us.
Vacancies are filled faster with more online marketing channels.
We post professional rental ads designed to be internet friendly on over 135 websites on the Internet, plus our website, Craiglist, among many others. The ads are designed by a professional and truly stand out from the crowd.
Online applications are available for potential residents, making it faster and easier to attract more prospects.
All rental postings include an option for the potential resident to apply online. With our "State of the Art" technology we are completely electronic, which avoids the time consuming, traditional paperwork. As a direct result the vacancies are filled much faster. We generally run credit reports within minutes of the applicant applying.
Residents can securely and easily pay rent online.
Residents love the convenience of paying rent securely online and our team spends less time handling paper checks. Online rent payments are automatically entered into AppFolio and completely integrated with the accounting records.
Sarasota Area Information
+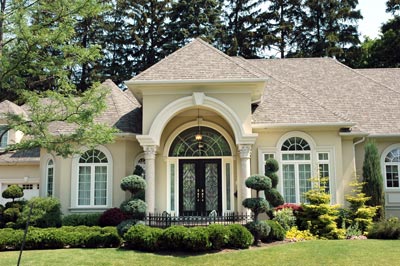 Sarasota sits on the gulf side of the state about an hour south of Tampa. Rated as "America's Best Small City" and one of the nation's top eight "Best Places to Retire."
With a population of approximately 52,000, Sarasota is actually bigger than you think. The downtown is small and concentrated which is nice for walking to local restaurants or enjoy a stroll to Marina Jacks while taking in the Season of Sculpture that are exhibited throughout Sarasota. Downtown Sarasota consists of local boutique shops, casual and find dining as well as night life and music.
Sarasota is best known for its cultural and outdoor amenities, beaches, resorts and golfing communities. Home to the famous Ringling Brothers Circus and family, museums, operas and ballets, Foreign Film Festival, Ringling School of Arts and The Van Wezel.
Home to Siesta Key Beach, which is continually voted one of the best beaches in the world, with white "sugar" sand and warm gulf waters. The sand is made up of 99% quarts so even on the hottest days the sand is cool due to being so reflective. Siesta Key stretches over 8 miles and is composed of four main areas, Siesta Beach, Crescent Beach, Turtle Beach and Siesta Key Village. The Village offers casual to fine dining, shopping, local music and souvenir shops and plenty of night life. The community drum circle plays every Sunday about one hour before sunset on Siesta's public beach.
St. Armand's Circle is located in the City of Sarasota, a small island off the coast. Set amongst a tropical oasis, the circle surrounds gourmet dining, fine shops and galleries. Lined with the charm of courtyards and patios and contemporary architecture. St. Armand's if also known for luxurious residences and nestled between Lido Beach and Longboat Key.
Whether you are looking to relax, eat or shop, Sarasota has it all.