PropM, Inc. is a
professional property management company serving the Sarasota / Bradenton & Portland area
. Brokers and Realtors have some excellent reasons to partner with PropM.
Focus on Property Management
We don't sell properties. That's what Realtors and Brokers do. The only thing we do is manage properties, and we do it very well. We have the best Google reviews in the industry, we are open seven days a week, and we answer our phones 24 hours a day. This is all by design to make sure we offer the best customer service possible, whether it's for our clients, our tenants, vendors, or yourselves. We are here to help you. We are now reporting on time and
delinquent rents
to the credit bureaus which helps with on time payments and weeding out tenants who know they will be paying late, its just an additional form of protection for the owners which most property management companies do not offer.
Referral Fees and Communication
Referring properties to us will result in a top dollar referral fees for Realtors and Brokers. When you refer a property to us, we keep you in the loop every step of the way. When your client signs a contract, we will let you know. When a tenant signs a lease, we will let you know. When a tenant is moving out or the lease is expiring, we'll let you know. This keeps you informed, and helps you to look smart when you're contacting your client. When the lease is about to expire, you can contact your client and see if they're ready to sell, again making you look smart like you are keeping track of their property for them.. Or, perhaps they'll be so pleased with their results, they'll be ready to buy more properties with you.
Opportunities for New Agents
New agents can show properties for us, and every time they rent a property, we pay a showing fee. This is nice because some agents are making $2,000 or $3,000 a month just because they're so good at showing and renting properties. Not only can they earn immediate revenue, they can also build their database of potential clients down the road. Many of our tenants, after renting for a year or two, increase their credit score and feel more financially secure, so they're able to buy a home. You can and should market to all these people if you are a Realtor or Broker.
Free Rental Analysis
Investors may be looking to buy a property, and if you're working with an investor who is deciding between two different homes, we can run a free analysis to demonstrate which property is better. Our analysis will be in writing with a report so your investor knows what the property can rent for, including rental trends, whether the rent is going up or down.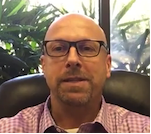 We have many tenants who are looking to buy homes, these are great leads for Brokers and Realtors. Our tenants ask us for referrals to agents andRealtors all the time, and we refer these leads to you. This is part of our partnership.
We hope you'll consider working with us
. We can provide the best property management in Sarasota / Bradenton and the best property management in Portland. For more information, please
contact us
at PropM, Inc.