Finding a well qualified tenant for your rental property is a priority for many landlords, and there are a number of prequalifying questions you can ask before you take the time to show people the home. These tips will save you time as a landlord and help you find better tenants. Make sure the home is a good fit before you even schedule a time to show the property.
Move Dates and Lease Terms
We always ask when the tenants are planning to move in. If they want to move in within two or three weeks, that's great. However, if they're not going to be ready to move for two or three months, we won't bother to show the property because we know we'll have it rented much sooner than that. We ask how long of a lease they want. Hopefully, the tenants will be looking for at least 12 months. If they are looking for only a month or two, we won't show the property. These questions will save you time and effort.




People and Pets
Find out how many tenants will be moving into the property. This is important because if you're renting out a one bedroom, one bathroom home that will hold two tenants, you cannot put six people in there. Ask about pets as well. If you have a no-pet property, don't waste your time. Ask about what kind of pets they have so you're sure there isn't a dog that's on the aggressive breed list.




Financial Matters
Talk about income and credit. Ask these questions to get an idea of whether their credit is good or bad and if their income is at least two and a half to three times the rental amount.
Finally, you need to know the purpose of their move. Were they evicted? If they don't meet your rental criteria, you don't want to rent to them or show them the property.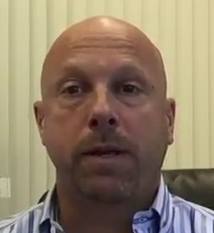 Please contact us at PropM, Inc. if you have any questions about how to prequalify your potential tenants and save yourself some time.