PropM, Inc. is a
professional property management company serving the Sarasota / Bradenton & Portland area
. Today, we are talking about common landlord mistakes. These can be expensive mistakes, so it's important that landlords avoid them.
Advertising and Screening
Right from the start, you need a good ad so you can effectively market your property to high quality tenants. Writing a bad ad will only attract bad people. I've seen ads which have two pictures and two words, "newer home". This shows no effort and will not get you the
best quality tenants
. I've seen landlords not screen their tenants and think they can judge on their appearance and the car they drive, that doesn't work either. You need to know everything you can about the people moving into your rental home.
Leasing and Rent
Landlords will often not require their tenants to sign leases. That's a bad move too. Landlords who don't keep track of rent are also making a big mistake. We recently took over a property where the owner had no idea for the past two years if the tenant paid all their rent or not. If a tenant claims the rent has been paid but the landlord can't prove that it wasn't, you're in some trouble because you made the mistake of not documenting rental receipts. You need good accounting software, great processes and the willingness to work a ton of hours to do the job right.
Pet Policy
Make sure your tenants sign additional paperwork and pay a deposit or additional pet rent every month when they're moving in with an animal. If you don't require these things, you're making a mistake that could result in damage to your property that you'll be left paying to repair. Also, be careful of which type of pets you allow in your property. We have restricted breeds list to help avoid troubles down the road.
Move In and Move Out Mistakes
You need good documentation at move in and move out. As a landlord, you might find gaping holes in the wall after a tenant moves out, or you'll see that the tenant has taken all the appliances. If you did not document the condition of the property before move in, and your lease does not indicate which appliances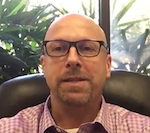 are included in the rent, you have no way to collect damages from the tenant after move out.
These are some common landlord mistakes that we see time and time again from owners who have tried to manage their own property. Consider hiring a company that provides professional property management in Portland or professional property management in Sarasota / Bradenton. If you have any questions, don't hesitate to
contact us
at PropM, Inc.