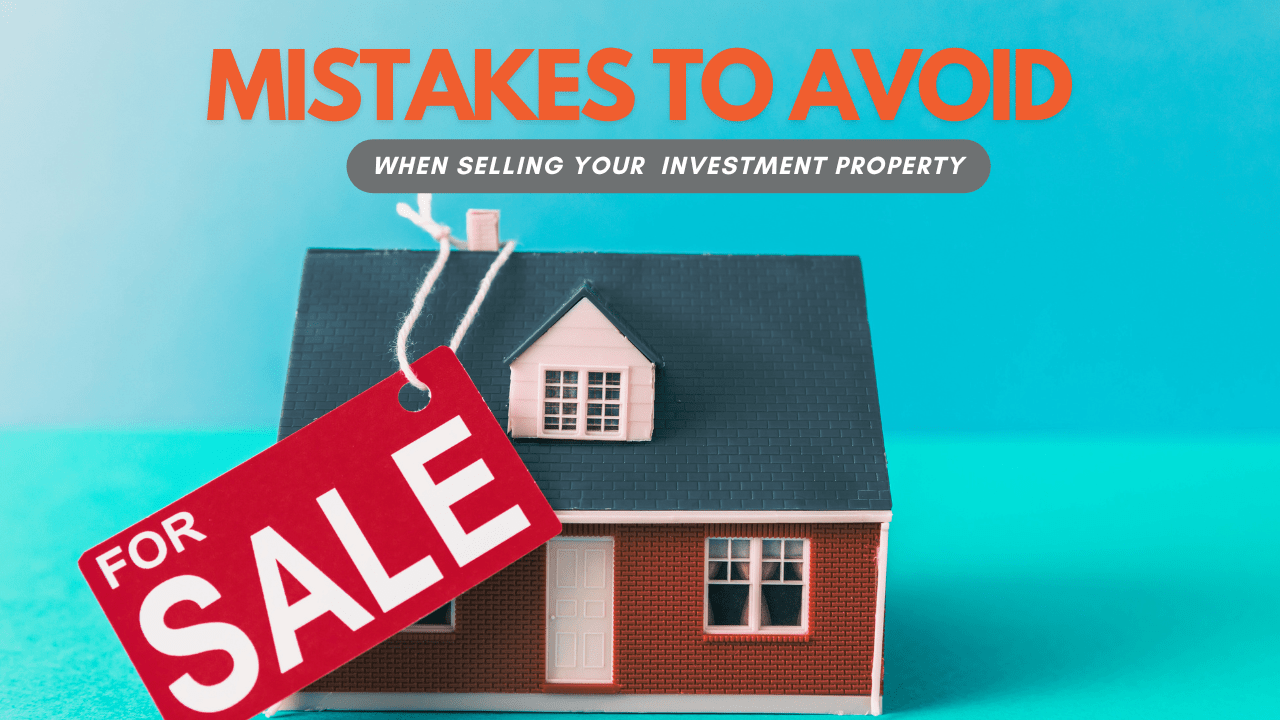 Selling an investment property can be a lucrative way to finally earn back all of the money you've invested into a property, plus a healthy profit. It can also be a bit overwhelming, especially if the market is unpredictable or your home has a lot of competition.
There are also plenty of mistakes waiting to be made, and that's going to require strategy and preparation.
Mistakes can be expensive and might delay getting your deal closed.
Let's take a look at the mistakes you want to avoid when you're selling your Portland investment property, and how to avoid them.
Missing the Portland Real Estate Market: Selling at the Wrong Time
You don't need to be a real estate expert to understand the importance of timing. For investors, it's always a good time to buy. But, is it the best time to sell?
Selling at the wrong time could lead to losses that might have been avoided if you held onto the asset for another year or even another six to eight months.
Real estate prices have climbed over the last few years, and you're likely in a position where you're going to earn money on your property. However, you're not a homeowner selling the house you're living in. You're selling an investment property, and working your capital and strategizing what you've leveraged is a big part of your investment success.
Selling at the wrong time means losing money. It could lead to larger than necessary capital gains taxes, and it could also mean you're leaving money on the table.
Think about the present supply and demand for investment properties. Think about the inventory in the Portland real estate market. Look at the property market cycle.
Selling when the market is hot is a no-brainer. You'll have more buyers than sellers, and competition will lead to a larger paycheck for you. Demand will always drive up listing and final selling prices. You won't have to wait long to collect offers and sell your property.
This doesn't mean you can't make money during a depressed or slower market. It is simply a reminder that timing is everything. Selling too quickly or waiting too long can be detrimental to what you earn. Don't make this mistake. Follow the market, anticipate the trends, and sell when you have the best chance of earning the most money.
Know Your Worth. Or, Your Property's Worth
A major mistake we see is mismanaging the way your property is priced. As a Portland property management company, we see pricing errors in rentals all the time. When you're selling an investment, it's especially important to get the price right.
An overpriced property is not going to move on the market.
Here are some of the dangers of pricing the home too high:
You'll ultimately have to drop the price after an uncomfortable period of no one being interested in making an offer, and it's a waste of time.

When you price too high, you alienate a lot of investors who expect you to know better. And, a home that's left to wither on the market will give potential buyers a reason to believe there's something wrong with it.

Pricing your investment property too high also impacts the number of potential buyers who come to see the property. You'll limit your pool of buyers, who know what homes like yours are worth and what they're willing to pay.
It's also a mistake to set the price too low.
This will have an obvious effect; it cuts into your profits. Do your pricing research. Speak to real estate agents in Portland. Check for what other homes like yours are selling for in your neighborhood. Visit open houses and do a little investigating.
The market drives the way you price your investment property, but so do some of the conditions and features that are unique to the home you're selling. Consider property condition and location. Is the size and layout what people are looking for today? Are there any bonus features such as a fenced yard, an attached garage, or a pool?
Location matters, too, when you're pricing. Maintenance matters. There's a lot that goes into pricing your property. Don't make the mistake of pricing it incorrectly.
Selling an Occupied Portland Rental Home
Selling an investment property while a tenant is in place may seem perfectly reasonable if you expect to be selling to another investor.
But, it's not that simple.
Trying to sell with a tenant still in place will actually be more frustrating to manage and it could also end up costing you money. It's also inconvenient. Getting your home listed as soon as you decide you want to sell it is understandable. However, selling an investment property while it's occupied is a mistake. Here's why:
Staging is nearly impossible. You're showing a property that's full of a tenant's personal belongings. The property could be messy. It could be cluttered. There could be a dog who gets possessive and protective. A home that doesn't show well cannot command the highest possible asking prices.

Scheduling can be difficult. You'll have to coordinate when you have people and their agents seeing the home with the tenants who currently live in the home. On a good day, this is merely challenging. On a bad day, it's a complete nightmare.

You might not be selling to another investor. Suppose you have potential buyers interested in your property as a home they're planning to occupy. What will you do with your tenants? Relocation fees can be costly.
Selling an occupied investment property is certainly possible. However, we believe it's a mistake that you should avoid. List the property when it's vacant.
Failing to Prepare Your Portland Investment Property for Sale
The way your investment property looks can affect how quickly it will sell, and how much it will sell for. One of the most common mistakes owners make is failing to prepare their investment property for sale. You should make sure your property is in good condition both inside and out. Things like fresh paint, a clean lawn, and minor repairs can make a difference in how much you earn and whether the property sells at all.
If you're going to make some improvements and upgrades before you list the property - great. This is especially important if your last few tenants have left a lot of wear and tear behind. Adding value can ensure your property sells faster and for more money. Make sure you're investing in the recommendations that make sense. It's a mistake, for example, to install granite counters and hardwood floors if those features don't fit the neighborhood.
Choosing the Wrong Real Estate Agent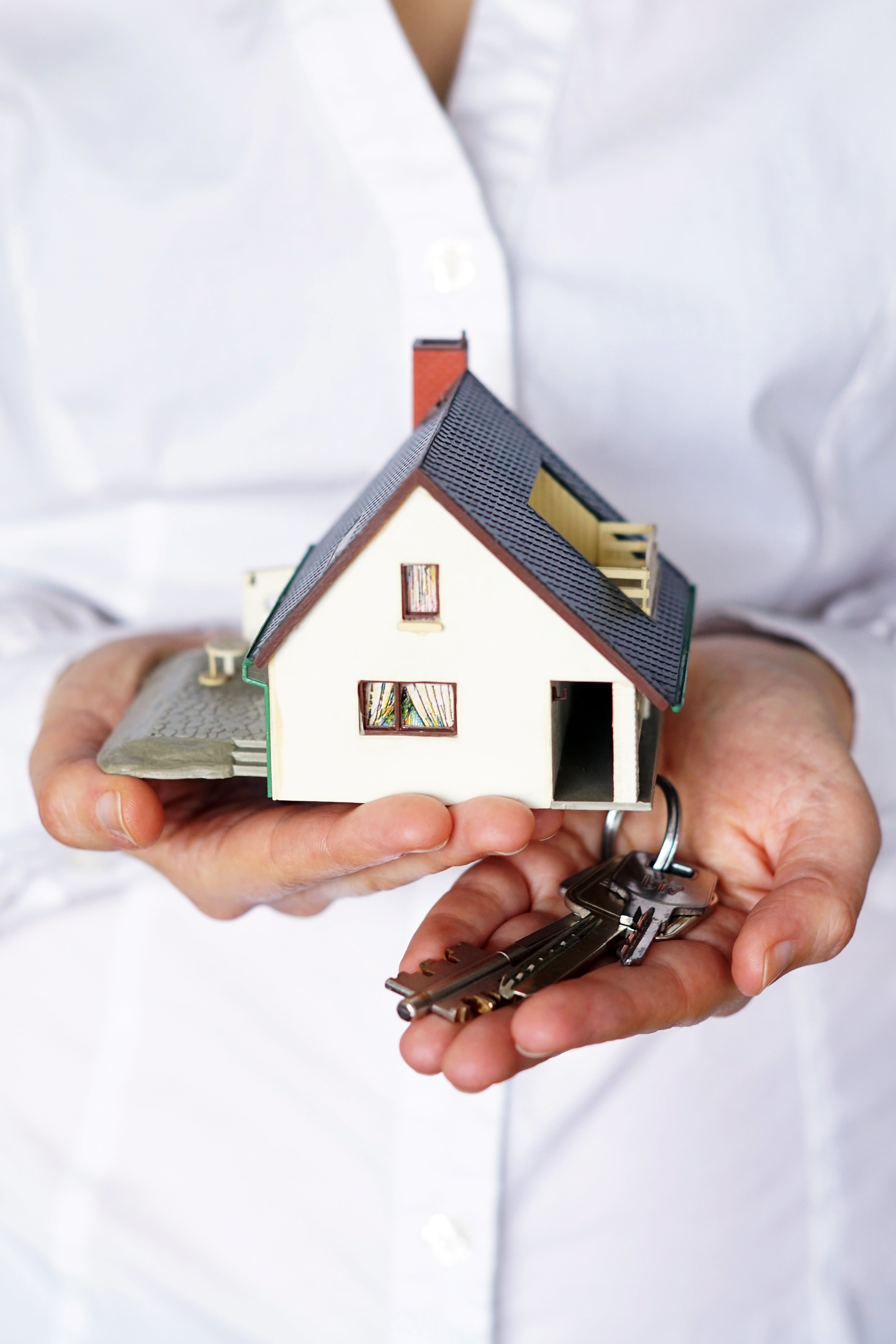 Even experienced real estate investors need professional help, especially when it comes to buying, selling, and managing investment properties in Portland. This is a unique market. We know a lot of owners are tempted to try and sell their investment property on their own in an effort to save money on commissions and to keep close control over the process.
That's one way to do it, but it's also a mistake. Hiring a real estate agent who has experience in investment properties can help you navigate the sales process and avoid costly mistakes.
You have to choose the right real estate agent.
Choosing the wrong agent will have a negative impact on your experience and the amount that you earn when selling your property. You don't want to run into delays, missteps, a lack of communication, or missed opportunities.
The wrong agent could give you bad pricing advice. The wrong agent won't have a strategic marketing strategy in place, and they'll waste time with buyers who aren't qualified.
Choose an agent who is reputable in the community and the industry. Look for someone experienced with investment properties.
Ask questions when you're interviewing potential real estate agents. You want to know how many listings the agent has, which homes have closed recently, and how they'll communicate during the process. Talk about relationships and advertising strategies. Talk to references and ask for referrals.
A good agent will lead to good outcomes.
Selling your Portland investment property can be a challenging task, depending on the market, whether your property is occupied, and what you're hoping to earn on the home. It doesn't have to be terribly difficult, however. When you want to sell your property for the most money, look for the right agent, get to know the market, price it correctly, and make sure it's ready to attract qualified buyers.
We are an expert Portland property management company, and we work with investors all the time when it comes to selling, buying, and making adjustments to their current real estate portfolios. We'd love to talk to you about your goals and the plans you have for your investment property. Please contact us at PropM. We're open 365 days a year and seven days a week, and we're happy to help you.