PropM, Inc. is a professional property management company serving the Sarasota / Bradenton & Portland area, and our topic today is pricing your rental home, and how you can get the maximum amount of rent. A lot of owners ask how we set rent prices, so it's a good topic to cover.
Rental Analysis
We run a comprehensive rental analysis on your property. We look at the number of bedrooms, the number of bathrooms, square footage, location, amenities and more. We will get your a written report that tells you what kind of rental range to should consider.
Amenities and Condition
It's important for owners to know that your
amenities really can affect your rental price
significantly, both inside and out. If you have granite countertops and stainless steel appliances, for example, you'll get a lot more money than the same exact house with older Formica counters and maybe used white appliances. When you're trying to set that rent price, all of these things matter. You want new carpet or hardwood floors and tile. You might want to think about a fenced backyard and whether or not you'll allow pets. All these things affect how rental price is set.
Marketing and Pricing
It comes down to common sense. The nicer your amenities and the better your location, the more rent you'll get. We do something a little different, which is to monitor the leads. We will post your property on over a hundred websites, and if we only get one or two leads, we know that we're probably pricing your property too high. If we have too many leads, perhaps the rent is too low. That doesn't happen often.
Think about your amenities. If you want to rent your house, there are easy things you can do to increase the rental price. Consider glazing your tub so it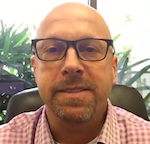 looks sparkling and clean. Tenants will pay a little bit more for amenities and upgrades.
If you have questions about how to get more rent for your property, please
contact us
at PropM, Inc. We can tell you more about property management in Sarasota / Bradenton and property management in Portland.