PropM, Inc. is a professional property management company serving the Sarasota & Portland area. Fair housing is an area where a lot of landlords can get into trouble. So today, we're talking about the federal Fair Housing Act and why it's important to you as a rental property owner.
Fair Housing Act
This is an important law with all the things that are going on in the world today. Ultimately, the Fair Housing Act is about discrimination. You cannot discriminate based on race, color, religion, family status, national origin, etc. It's in place so you can't restrict someone's ability to rent a property if they truly qualify. You need to be looking at their ability to rent your property, not what they look like or where they come from.
Using Qualifying Criteria
We have seen that with the advance of technology, it's easier for the fair housing laws to be enforced. Now, you can run really great screening tools to figure out an applicant's credit, criminal history, income, and other requirements. This gives you a documented process of how you determined whether an applicant met your criteria. As long as a tenant meets the requirements, he or she can be approved for the property. You aren't going to discriminate and pick through your list of people who have applied. It should be first come first served if everyone meets the qualifying criteria. That's going to give you a
fantastic tenant
.
Be aware of fair housing laws, especially if you're an owner managing your own property. If a tenant meets your criteria, you have a good fit and you should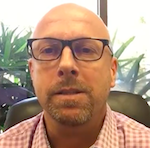 move forward with the rental process. Treat everyone consistently so you cannot be accused of violating fair housing laws. The federal fair housing laws cover everyone, but there may be additional laws in your city or state.
If you have any questions about Sarasota / Bradenton property management or Portland property management, please
contact us
at PropM, Inc.