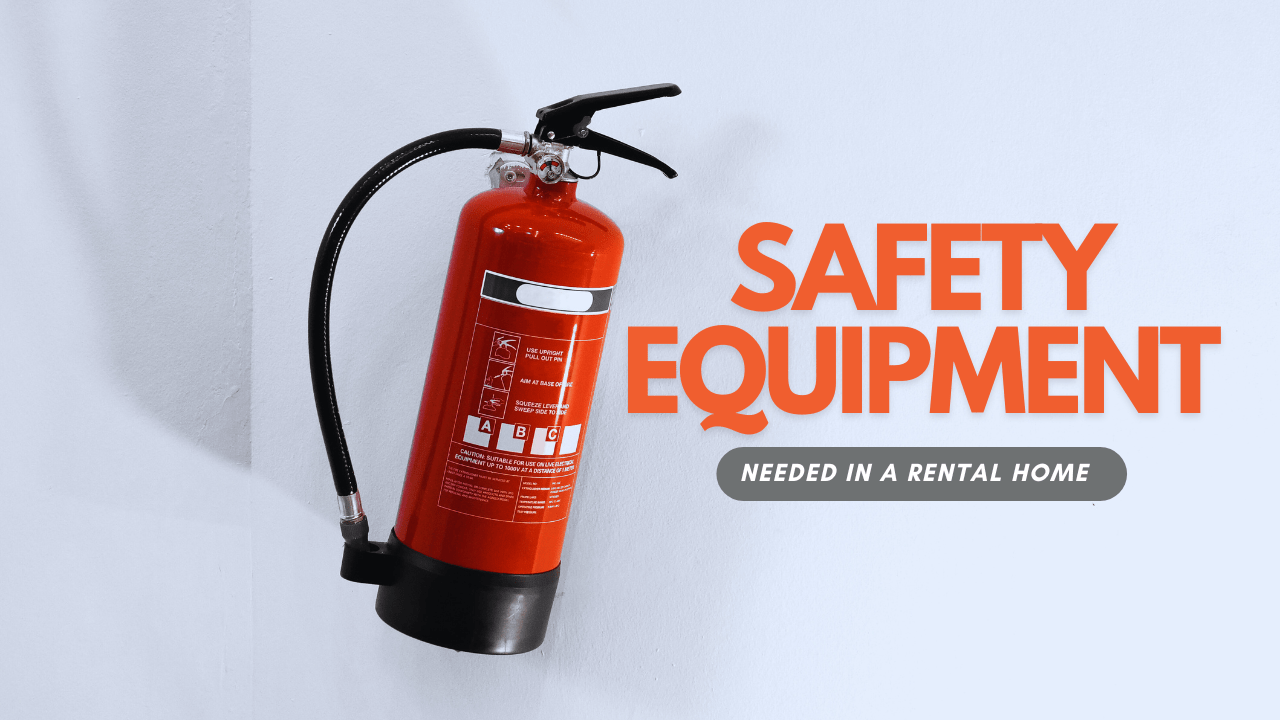 As a landlord in Portland, ensuring the safety of your tenants should be a top priority. Providing your rental homes with essential safety equipment is a great way to minimize the risk of accidents and injuries. It also ensures that your property complies with tenant safety laws.
It's never fun to think about worst-case scenarios, but preparing for those possibilities will give you a serious advantage if a fire or a flood, or an injury does occur at your property. You need to be prepared, and your tenants need to be prepared, too. Having emergency plans and safety equipment in place will result in less risk overall.
When tenants are preparing to take possession of your rental property, make sure everything is in place and functional to keep them safe and secure. Providing safety equipment in the home is a good idea. In some cases, it's legally required (smoke detectors and carbine monoxide detectors). In other cases, it's not necessarily mandated, but it will help your tenants respond to unexpected problems and situations.
As a Portland property management company, we are vigilant about safety. Let's take a look at what kind of safety equipment you need to provide in your Portland rental home, and why it's so important.
Smoke Alarms in Portland Rental Homes
In Portland, local laws require that a smoke alarm is placed on every level of your rental property, including the basement. You're also required to provide a smoke alarm in every bedroom.
The City of Portland requires that smoke detectors be installed in the following places:
Inside each sleeping room.

Outside of each separate sleeping area in the immediate vicinity of the bedrooms.

On each story including basements, but not crawl spaces and uninhabitable attics. In split-level homes (with no door between levels), a smoke alarm on the upper level will work for the next lower level.

At least 3 feet away from the door (or opening) of a bathroom with a bathtub or shower.
When there is more than one smoke alarm in the property, it must be linked, meaning that if one alarm goes off, all of the others are triggered. This doesn't apply to your property if it existed before the requirement went into effect, but it's an excellent idea to upgrade your system to a trigger alarm system even if the legal requirement is not in place.
Those are the state requirements. There are also some federal best practices in place that deserve your attention. For example, The National Smoke Alarm Code states that smoke alarms shall not be in service after 10 years past the date of manufacture.
Replace smoke alarms every 7-8 years as the sensor weakens. This recommendation is supported by manufacturers and the U.S. Consumer Product Safety Commission.
Carbon Monoxide Detectors in Portland Rental Properties
Oregon law requires that you install a carbon monoxide detector if any of these conditions are present in your rental property:
Your property contains a CO source.

Your property was built in 2011 or is even newer. The carbon monoxide detector is required even if you don't have a CO source.

Existing homes are being renovated, reconstructed, altered, or repaired in such a way that a building permit is required.
A carbon monoxide source is typically a heater, fireplace, furnace, or appliance that uses fuels that omit carbon monoxide. These are typically coal, wood, or petroleum-based energy sources.
Most CO sources are found in wood stoves, pellet stoves, and gas water heaters. Attached garages with doors or ventilation sources that lead into the living space must also be considered.
Place carbon monoxide alarms in each bedroom or within 15 feet outside of each bedroom door. Bedrooms on separate floor levels in a home with two or more stories should use separate carbon monoxide alarms for each story.
Check the manufacturer's instructions for placement recommendations and information on maintaining and testing your carbon monoxide detector.
Fire Extinguishers in Rental Property
Your property must comply with the fire extinguisher code guidelines laid down by the National Fire Protection Association (NFPA) and the Oregon Fire Code. On a national scale, the NFPA mandates that all buildings other than family homes, duplexes, and manufactured homes must have a fire extinguisher.
Multifamily properties will be inspected by Portland Fire and Rescue. Inspectors are looking to gauge emergency exits, lighting, exit signs, and fire extinguishers and alarms. This makes it even more important to be sure you're compliant with Oregon and national fire codes.
It's more than legal compliance. It's also smart safety. Fire extinguishers can save you a lot of money in damages and repairs. You should provide at least one fire extinguisher in your rental property, and it should be in a location that's easily accessible. Make sure your tenants know where to find it and how to use it.
More than 350,000 residential fires occur every year according to the National Fire Protection Association. Having a residential extinguisher that's easy to grab and simple to use can save you and your tenants a lot of money in property damage.
Look for a portable fire extinguisher that isn't too heavy or cumbersome. You'll need to have it serviced and maintained, and most fire departments will do this for free. Include it in your annual preventative maintenance plan.
What should you buy? For residential rental properties, look for a fire extinguisher capable of tackling Class A fires, which include ordinary materials like paper. Class K fires involve grease, so this type of extinguisher will likely be great for the kitchen. Most residential settings fall into the category of light hazard occupancy. For these types of residences, you need a minimum of one 2-A rated extinguisher per 3,000 feet.
Invest in Bolt Locks and Peepholes
Video doorbells are gaining in popularity among tenants. Your residents will appreciate seeing who is at the front door just by looking at an app on their phones. If you want to upgrade your rental property security with the latest technology, go ahead and install a video doorbell. Your tenants can download an app that will send them footage of anyone at the front door. This can be helpful for tracking package delivery and it will let them know who is outside their home.
If you're not ready to install the latest and greatest video doorbell technology, there are some other simple strategies you can use to make sure your rental property has the safety equipment it needs. For example, simple peepholes can help. You don't want your tenants opening the door to just anyone. They'll appreciate knowing who is outside, so make sure your exterior doors have peepholes.
Bolt locks are also an important way to secure your external doors. This protects your tenants at night when all residents are inside the house and sleeping. You can buy larger screws for bolt locks which will deter potential burglars who might try to break through the bolt and open the door.
Provide First Aid Kits at Move-In
Some people keep their own first aid kits within reach. Accidents happen, and it's always a good idea to be prepared for them. Having a first aid kit in your rental home can help your tenants treat minor cuts, scrapes, and burns. You can buy a pre-packaged first aid kit or create one that's customized to your tenant's needs.
This is certainly not a legal requirement, and it's not something a lot of landlords will think of. But, it lets the tenants know that you care about their safety. It lets them know that preparation is important when it comes to dealing with emergencies. This little gift left in the bathroom or the pantry is a nice way to begin the tenancy and establish a positive landlord and tenant relationship. If it's left behind after a tenant moves out, make sure you update and replenish the first aid supplies for your incoming resident.
Window and Door Locks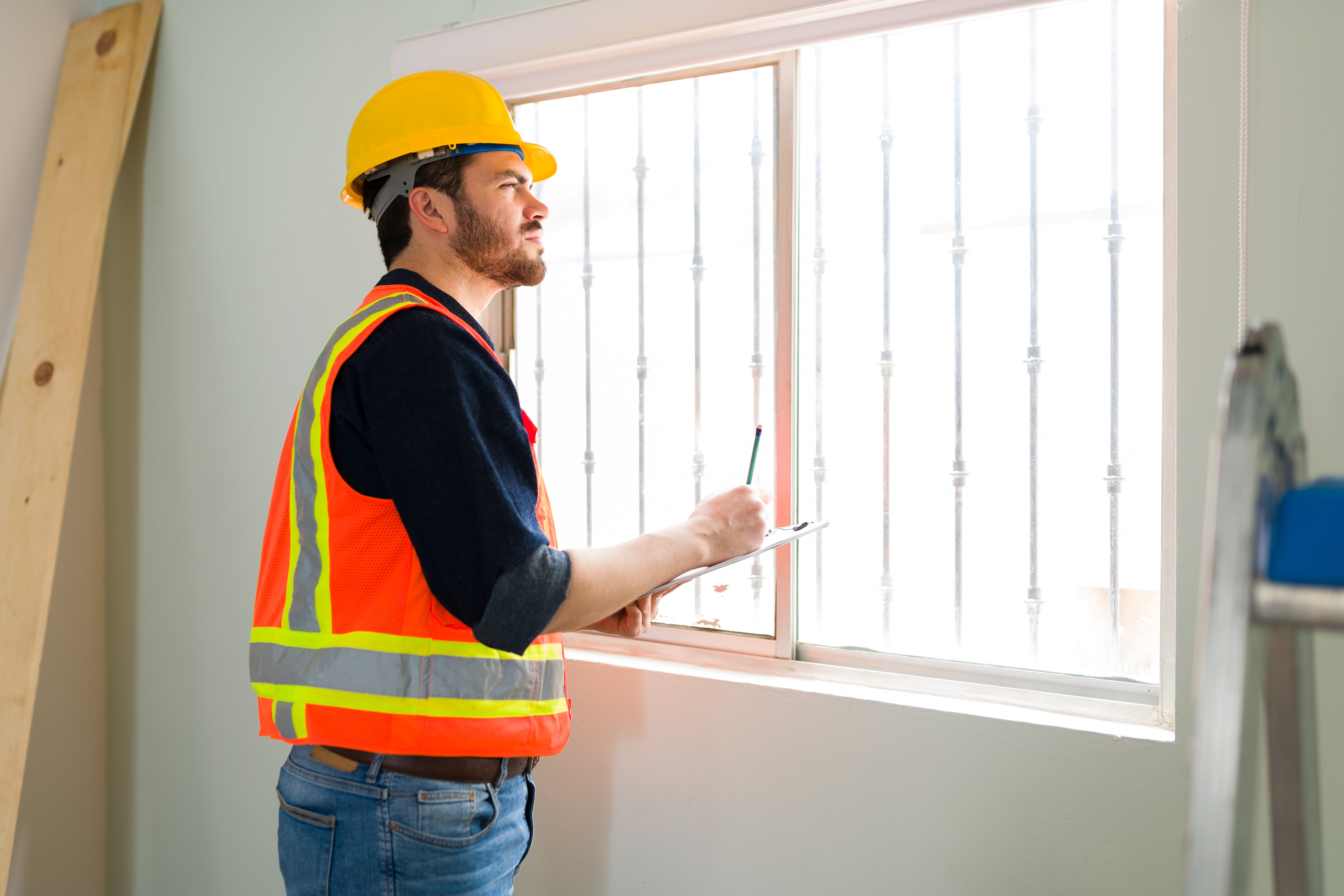 During every inspection or maintenance walk-through, you want to check your windows and doors. Make sure they open, close, and lock easily. Ensuring that your tenants feel secure in their rental homes is a crucial part of renting out a home, and a door that won't lock or a window that won't open can leave tenants feeling vulnerable. Window and door locks are essential safety equipment that helps keep intruders out and protect your tenant's belongings.
Don't forget a fire escape plan.
It's essential to have a fire escape plan in your rental homes, and you must make sure your tenants know it. In the event of a fire, your tenants should know the quickest and safest way to exit the rental home. Ensure that there are clear escape routes and that they are well-lit.
These are a few important safety features that every rental home can benefit from having. If you'd like to talk more about how to keep your Portland investment property and your tenants safe, we would welcome your questions. Contact us at PropM. We're open 365 days a year and seven days a week, and we're happy to help you.