When you are considering the cost of professional property management, remember that it can actually cost you more if you don't hire a professional manager. Good property management companies will help you make more money than you would if you try to manage on your own.
Management and Leasing Fees
Most management companies will charge between 8 and 10 percent of your monthly rental income to manage your rental home. There will also be a leasing fee, which covers the advertising, tenant placement and lease signing. The leasing fee is usually between 50 percent of one month's rent and the equivalent of a full month.
Professional Advertising and Marketing
The leasing fee is worth your money. A good property manager will take professional photos of your property and write a compelling ad which will get you top dollar rent. This is much different than if you take the pictures yourself on a phone, post an ad on Craigslist and then take the first person who shows interest.
Professional Screening Services
You'll get a better screening process when you hire a management company. Your property manager will run credit and background checks to make sure you're getting a well qualified tenant in your property.
On Time Rent Collection
On time rent collection is a big deal for landlords. Many owners will buy the excuses that tenants provide for explaining why rent is late. Maybe there is a sick mom or a hurt dog and they feel like they need extra time to pay. A professional property manager will not allow that to happen. Tenants cannot pay late or there will be late fees.
At the end of the day, property management companies get you your money on time and help you earn more on your investment. The cost of not hiring a property management company can be significant. Tenants can destroy your property and you won't be able to rely on an inventory or a good move in process. You definitely want to hire a professional company.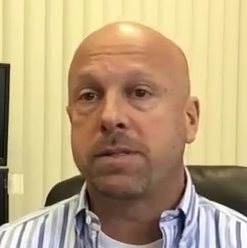 If you have any additional questions about costs and services, please
contact us at PropM, Inc.