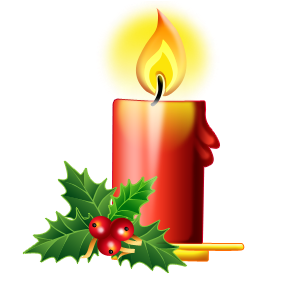 Holiday Safety Tips for Home
The holiday season is here and PropM would like to provide you with a few tips to help ensure that you and your family have a safe and happy celebration.
Candles
While candles can add a cozy touch to your home, they should be used with caution:
Make sure candles are firmly secured in sturdy, non-combustible holders
Keep them well away from flammable items such as curtains, decorations and Christmas trees
Keep candles out of reach of children and pets
Never leave lit candles unattended
Holiday Lights
Lights can present a fire hazard and also pose the risk of electric shock:
Use only UL approved lights to be sure they conform to safety standards
Check lights for any damaged bulbs, wires, or plugs and discard if damaged
Always unplug the lights when replacing bulbs
Check extension cords are rated for the amount of load they will carry (cords and wires should not be warm to the touch)
Do not run cords under rugs or across open floors or doorways
Be sure any lighting to be used outdoors is recommended for outdoor use.
Avoid using metal fasteners to attach lights; use plastic clips, hooks or insulated cable staples available at your local hardware store or home center
Turn off all lights before leaving home or going to bed.
Do not link more than 3 strands of lights unless instructions indicate it is safe to do so.
Holiday Trees
If you use a natural tree as part of your decorations, consider these guidelines:
Select a fresh tree. The needles should adhere to the branch and be flexible, not brittle
Cut an inch or two from the bottom before placing in the stand to allow water to soak into the tree
Be sure to water daily to prevent the tree from drying out
Place the tree away from heaters, fireplaces or other heat sources