Realtors and brokers have a lot to gain by referring their clients with investment properties to a professional property management company. We'd like to share five reasons you should partner with PropM, Inc.
We Don't Compete
Our company does not sell real estate. Therefore, you don't have to see us as competition. The only thing we do is manage properties, and we do a really good job of taking care of your client's rental property.
You Can Make Money
There are a couple of ways for Realtors to earn money by working with us. We pay referral fees if you refer a property to us for management. We also pay you a showing fee if you have clients who are interested in renting. When your client rents one of our homes, you'll collect that showing fee.
High Tech Company
There are a couple of things that make us different from other property management companies. One of those things is that we utilize technology efficiently. Everyone on our team sits at a four-monitor work station, where we can check every lead and track every email inquiry. When you refer us a property, we can keep track of the leads and build you a database that can help you run your real estate business.
Ongoing Communication
We keep in touch with you every step of the way. Many times, agents will refer a client to property managers and then they never hear from the company again. They don't know what happened with their client. We keep you in the loop when your client signs an agreement, when
a tenant
is placed and when
the security deposit
is collected. We make sure you look smart when you talk to your owners. We also keep those owners in the loop, and they love our communication.
Use Our Resources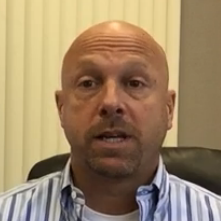 We are an excellent resource for owners and brokers as well as Realtors. We can provide a free quote on what a property will rent for. If you're not sure, we'll give you a range so you can help your clients make wise purchases.
The bottom line is this: you can be confident when you refer properties to us for management. We're open seven days a week and we answer our phones 24 hours a day. We are here to take care of your clients. Contact us at PropM, Inc. if you'd like to talk about a partnership.